Crane Knocks On Woman's Door Almost Every Day, Then He Starts Bringing His Family.
|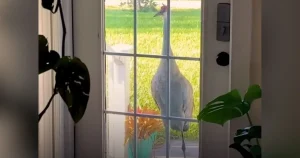 Every morning, like clockwork, the rhythmic knock on the door heralds the arrival of an unexpected visitor.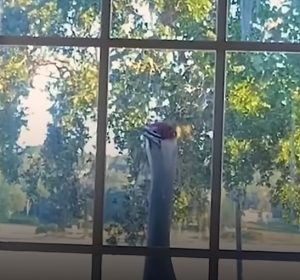 Carl is one friendly neighbor as Autumn Cochella learned when the crane showed up at her doorstep one day. Cochella and her neighbors live by the water at Lake Wales, Florida and regularly leave out seed for the birds in the area. But Carl proved to be different from other cranes that visited the community.
He decided to befriend Cochella. He comes to her front door and knocks on it to ask for food.
Over the years, Carl has grown to know his name and loves hanging out in Cochella's front yard. He's even begun bringing his family by. Cochella observes that Carl is one proud papa. He has even taught one youngster, Junior, how to knock too.
Video: