Wild bear casually joins family picnic.
|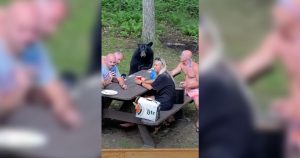 When this Maryland family was enjoying their picnic, none of them could ever think that they would have company, especially from the forest.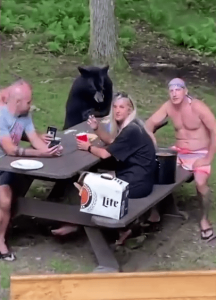 A black bear emerged from the woods as Kaitlyn Nesbit and her family were eating. Surprisingly, the bear did not approach their table to frighten them. Actually, the enticing aroma of the peanut butter and jelly sandwiches was what drew her in. The family was about to divide their meal when the black bear patiently waited at the table. The moment the family members spotted the animal, though, was the most stressful of their lives.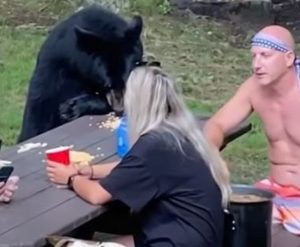 Other members of the family took the chance to record this unbelievable footage. For those at the table, they tried their best to stay calm and also not to startle the black bear. When asked, Kaitlyn recalls: "We were all told to not make sudden movements and stay where we were".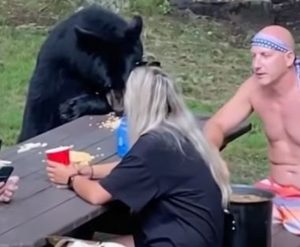 The bear returned to the jungle calmly after eating some sandwiches to settle its tummy. This time, the family was in luck since everyone made it home without any scrapes. However, due to the fact that it is prohibited in Maryland to feed bears, their actions received harsh criticism on social media.
Video: