Talented Donkey And Trainer Show Everyone what Hard Work Can Do.
|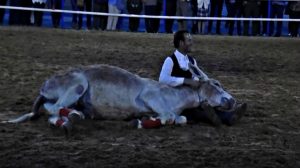 The beautiful donkey named Caramelo showed
everyone that the stereotypes about donkeys are wrong. He is so talented and appeared to have amazing dressage skills very soon after Carlos started training him in the Dressage discipline.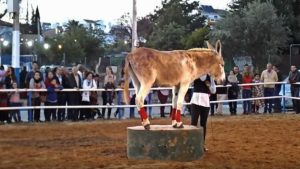 All of Carlos's struggles have finally paid off and the talented duo confirmed once again that hard work always pays off. As you can see in the below, Caramello's astonishing performance speaks for itself. He got the attention of all the crowd for his exceptional presentation and as soon as the performance was over, they couldn't stop applauding him.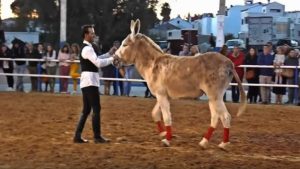 All the professional trainers know how difficult is to train a horse for dressage and that's why arlos deserved all the attention he got. We hope to see the duo again in different competitions because we really can't get enough of this stunning donkey.
Video: