Meet Paterna and Patria, The Arabian Twins With A Unique Beauty.
|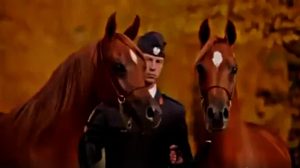 As you might have noticed, we love from time to time bringing different individuals of different horse breeds that represent the whole breed in the best way possible. Let's take Friesians for example. They are considered to be one of the most beautiful horses in the world and In my opinion, this is true, yet, some individuals from the breed are very distinctive like Frederik, a horse that was introduced as the most beautiful horse in the world.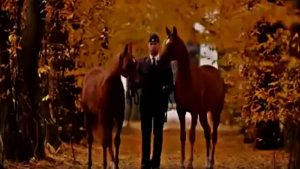 Even the host of The Late Late Show, James Corden, talked about him during his show and he admitted that Frederik was one of the most beautiful things that he had seen. Well, our focus in the video below will not be in Friesians but in another very popular horse breed that is also believed to be among the most beautiful and at the same time expensive horse breeds.
Very frequently, it is also presented as the most expensive horse breed, however, the data is not
accurate enough. Well, let's draw our attention
away from the value of them to their distinctive
beauty. It is really great how different horse breeds can be totally different from each other, this is one of the things that I love the most in the horse world, the diversity that it offers.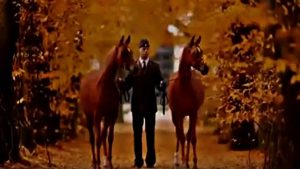 Usually, we put the spotlight only in one particular individual of a breed, however, in the video below, you will be able to see two adorable twins named Paterna and Patria. They are tWO of the most beautiful horses that I have ever seen. When it comes to beauty, they are competitive not only within their breed but within all horses in general.
You can tell that both of them go along really well with each other. Every time they move around, it is impossible not to follow their movements. They were born with a sense of entertainment. What do you think about these adorable twins? Let us know in the comment section.
Video:
Every day on the internet we get to see a lot of
amazing horses, one more beautiful than the other.