MARE TAKES HER LITTLE TWIN FOALS OUT FOR THE FIRST TIME.
|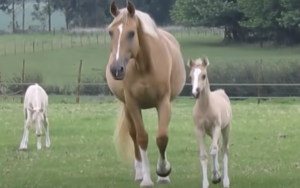 The reality shows that there is no greater love than the love between a mother and her child, especially when children are very young and need their mother's care and attention all the time. This is the case in our following video. The video shows a mare named Daisy.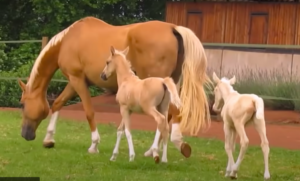 In fact, caring for a foal is so difficult, just imagine what it takes to care for twins. It takes a lot of effort. As you can see from the video, the owners of this wonderful mare and her precious newborn twins decided to take them outside for the first time for more than 6 weeks in the barn. They didn't know what to expect from the twins after getting out for the first time but they seem to stand very close to the mother, Daisy.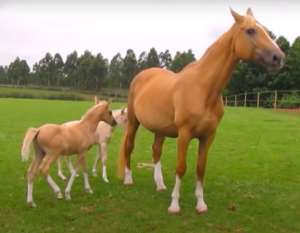 It should be noted that this is the first time a mare has taken care of and is doing well. Three of them are definitely having the best time of their lives.
Video: