Palomino Tennessee Walking Stallion Seems To Be One Of A Kind.
|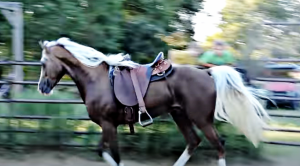 In the video shown below, you will see a remarkable golden bronze Tennessee walking stallion named Diamond Dak, who is undoubtedly one of the most beautiful horses around.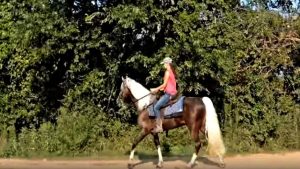 Anyone who's had the change to see him in person state that he is breathtakingly gorgeous! His owners should consider themselves lucky for having the chance and pleasure to be around him! It's such a wonderful view to see a Walking Horse that's properly taken care of and treated the right way.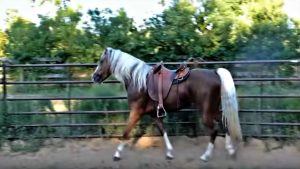 We really applaud the owners for keeping this wonderful animal all-natural and weren't tempted as many horse owners do for the shows. He's probably one of the most beautifully-colored and marked horses we have ever seen.
Video: