Gentle Horse Has Adorable Reaction When His Dog Friend Brings Over A Teddy Bear.
|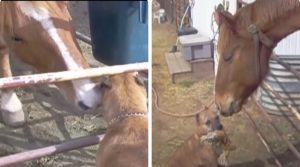 Horses are friendly toward other animals. They befriend other animals and thoroughly enjoy the presence of other species around them.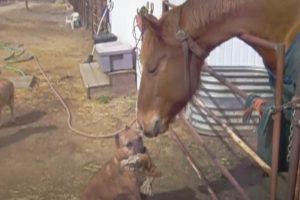 We have seen incredible videos of horses hanging out with dogs but this captured moment is totally different. This Pit Bull / Boxer mix seems so proud about having his favorite teddy bear, grasping it between his teeth. Now he wants to show it to his horse friend, and look how the equine reacted!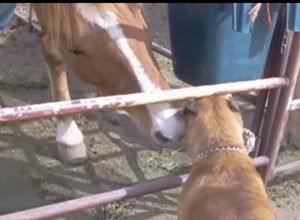 Video:
It's no secret that horses and dogs are some of the friendliest species. It's not difficult to win the affections of these animals, and they often make good companions for each other as well.