DEVASTATED PIT BULL FINALLY FINDS LOVE WITH ORPHANED PUPPY AFTER LOSING HER OWN
|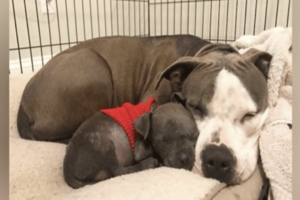 This story is about Daya, a pregnant pit bull that was discovered walking the streets of York, South Carolina by Animal Control.
Daya was transferred to Halfway There Rescue right away to give birth in a home. But that was not the case, since the pups died in utero and were not delivered!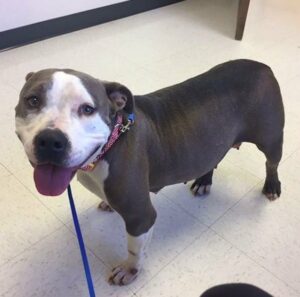 Daya had to go to the hospital because of infection issues. After losing her babies, Daya was terribly distraught. But then she met Raisin, an orphaned puppy who had been found roaming down a road, unwell and with a wounded eye.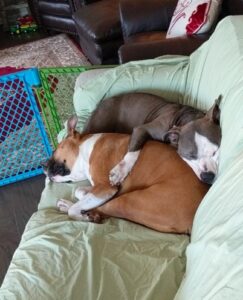 That's when the shelter put the orphaned pup and grieving mother together. Raisin directly felt protected as Daya, who was also really happy, showed her love like as her own. What a happy ending for the both dog!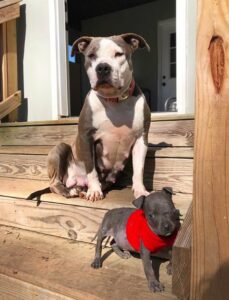 Watch the video below: