OWNER TAKES LARGE CLYDESDALE HORSE TO THE BEACH, HE GETS EXCITED AFTER GETTING INTO THE WATER.
|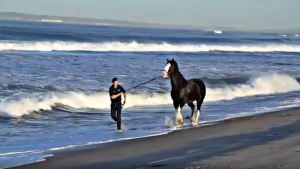 Summer is about to approach and most of us would love to spend time by the beach. Well, you might think that only humans love to go at the beach but the following story shows that animals love it too.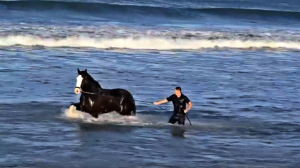 The gentleman in the video below is having a wonderful time with his lovely Clydesdale. They're both walking along the beach, and it's obvious that they're having a wonderful time. The Clydesdale appears to be having so much fun that he is probably wishing for it to never end.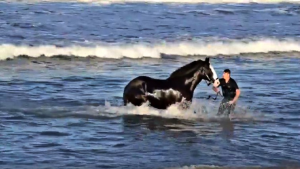 As you will see, he is totally obsessed with the sea waves as they are indeed wonderful. This beautiful horse, together with the beautiful view make such fairytale moments, moments that only horses and our beautiful nature can offer.
Video: