DAD RECORDS DAUGHTER DANCING WHILE PUPPY SINGS AND PLAYS PIANO.
|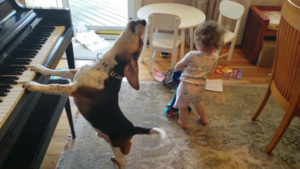 A little rescue dog is quickly becoming a viral sensation for his incredible piano skills.
The following story is about a cheerful rescue dog named Buddy Mercury who became famous as a pianist. But he is more than that. This dog also loves to sing and gets along well with children. Buddy's owners recently posted a video of their young daughter dancing to music played by Buddy, which for good reason went viral.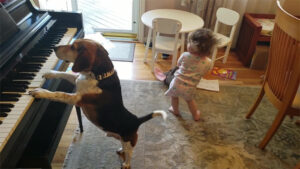 Already got millions of views and shares on social networks. This self-taught pianist dog is named after Queen vocalist Freddie Mercury. His followers can also purchase his music by downloading it from his website. "In a short period of time, Buddy has won the hearts of many fans around the world.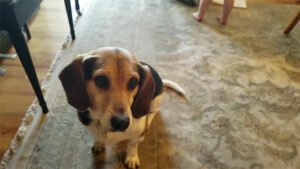 Buddy loves to entertain his family and followers," said the owner.
Video:
Thank you for your support and good thoughts.