Broken Neck Pony Got Healthy And Gave Birth To A Lovely Foal.
|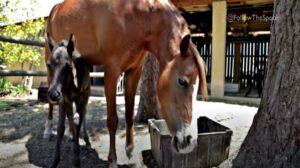 Like a lot of animals, many horses and ponies are measured by their worth. When a working horse is no longer useful to an owner, because of age or health, they usually give up the animal in one way or another.
There are many people out there who judge not only each other but even other creatures who aren't considered "beautiful" or "worthy" by society. It's such a shame that these people don't accept creatures who are born differently or have a different look because of an accident. Luckily, there are also some individuals who love to save mistreated, neglected, and abandoned horses.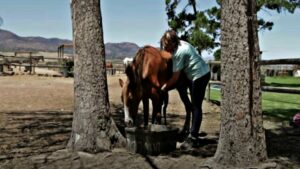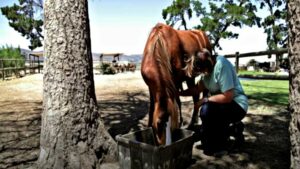 One of them is TomRo Heaven, who has done a beautiful gesture by saving a horse with a very unfortunate past. The pony named Bonny has a broken neck due to a terrible car accident that she was involved in. She was wrecked by a car and after this misfortune, she would most likely end up in a butcher house, yet things changed for better when she was brought to Gillian McCulloch.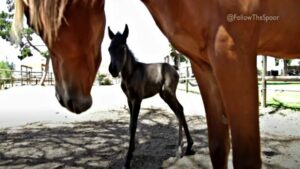 She took Bonny in and gave her an open door for a decent life since that is the thing that these lovely animals merit. No one showed love to Bonny and she would have been put down if it wasn't for her. Although Bonny suffered a lot in the beginning, her neck is completely healed now.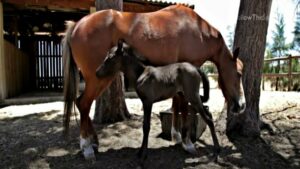 She still carries her neck down and to the side, however, she is completely healthy. Gill did everything she could for Bonny, treated her with love and respect, and when she received the news that Bonny was pregnant, she simply couldn't contain her excitement. She had a perfectly healthy baby and the two of them are happier than ever together.
Video: