Because both are herd animals, they have the potential to become very close!
|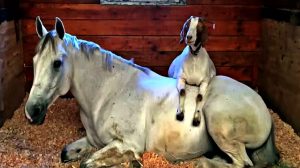 Because both are herd animals, they have the potential to become very close!
One of the things that I love the most in the animal world is to get to see animals from different species interact with each other. So far, we have been able to see a lot of beautiful friendships, some of which were totally unexpected. I mean, would you ever think that horses and seals would go along really well with each other? It was almost incredible, the
chemistry that they had with each other. If this isn't surprising enough, we have also seen horses and kangaroos who loved spending time with each other.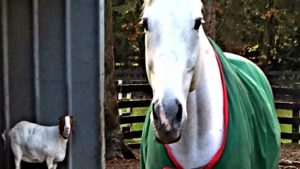 Considering how much different the animals are from each other and there is very little chance that they will be in contact with each other, little would you expect to see them together. However, this is simply proof that some of the greatest friendships are totally unexpected, on the other hand, there is a lot of other expected friendship as they happen between animals who are frequently in contact with each other, especially domesticated animals who live in the barn.
We are going to keep it simple and bring a beautiful example of a horse and a goat who love each other to death. This unique friendship began when Coaster, a competition horse, moved home. He was anxious and his owners thought it would be good for him to have a friend, for example, Buttercup the goat!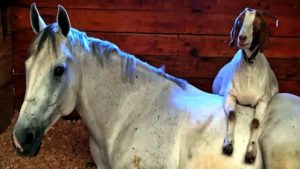 Buttercup was rescued from a meat market and
luckily, her new home welcomed her in the best
way they could. She and Coaster became friends, although at first, they did not get along. In time, they get to know each other better and become inseparable, and everyone has been surprised by their mutual love. The owners thought that Coaster would be a perfect candidate for competitions and that he would win many awards, but now, he spends most of his days with Buttercup.
It is great how what it seemed to be an impossible case as the two did not go along well with each other at the beginning, turned out to be one of the most beautiful friendships in the animal world and I am definitely living for that.
Video:
They found it difficult to get on at first – but this horse and goat are now inseparable after developing an unlikely friendship.