At Dog Show, Tiny Chihuahua Charms Audiences With Charming Swan Lake Dance.
|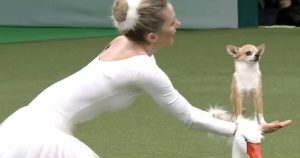 I'm fairly certain I haven't seen anything cuter!
During a dog show, a charming dance routine by a Chihuahua warms hearts!
Crufts, one of the most prestigious dog shows in the world, was held in Birmingham, United Kingdom, on Saturday. As is customary, the event provided an excellent opportunity for dogs and their owners from all over the world to demonstrate their abilities. While there were many wonderful dogs who deserved praise for their efforts, one tiny dog in particular stole the show with her incredible routine!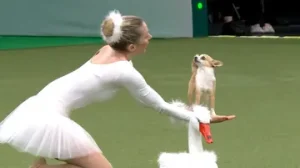 With their Swan Lake dance routine, Joya, an adorable Chihuahua, and her handler, Karin Baumann, wowed the audience. The duo performed an impressive choreography based on Tchaikovsky's classical ballet, with Karin dressed as a ballet dancer and the obstacles replaced by a black and a white swan.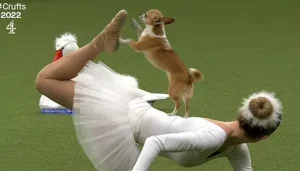 The two gracefully performed a sync dance that you don't see every day, and it was absolutely adorable. Everyone was impressed by the end, especially the crowd who clapped for the duo. But the tiny Joya didn't just win the hearts of the audience, she also won the hearts of millions of people online. Her performance went viral on social media shortly after it was shared online.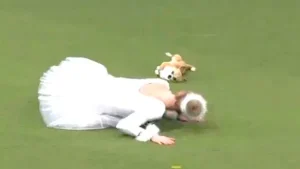 The event drew a lot of positive feedback from its viewers, as expected.
Video: