AFTER LEAVING THE BACK DOOR OPEN AFTER A STORM, A WOMAN DISCOVERS THREE DEER HUDDLED INSIDE HER HOME
|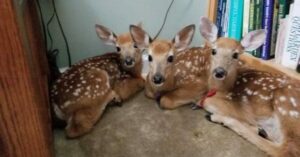 Deer have a certain allure and majesty about them. Their gentle temperament and stunning appearance have long made them the protagonists of children's stories and fairytales. In terms of cuteness, a spotted fawn is right up there with puppies. This is what makes the following story so extraordinary.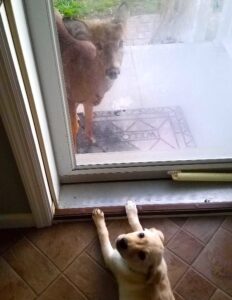 Amscolie, an Imgur user, told her incredible experience in her own words: "I foster orphaned wildlife." The rear door was recently left open as a storm approached. The deer, on the other hand, were nowhere to be located. I went inside and was about to walk out the front door when I noticed them sitting next to an end table in the living room. Because it was going to be ugly, I told them they could sleep in the home for the night."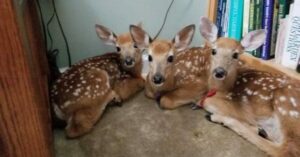 Animals have a keen sense when it comes to the weather, and these three knew exactly what was coming. So they took shelter…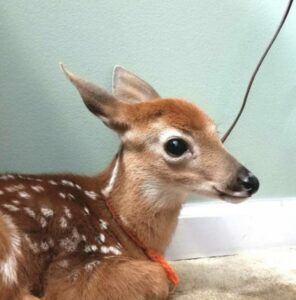 Amscolie went on to say, "But how could you ever say no to a face like this?" She has a point there!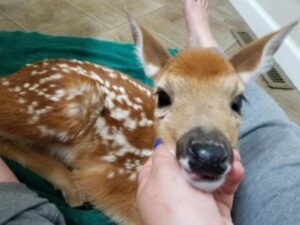 What this woman does with orphaned wildlife is incredible! And the fact that she would open up her home to them in their hour of need demonstrates how generous she is.