We're so glad mama horse has someone she trusts with her baby, and she can take a break
|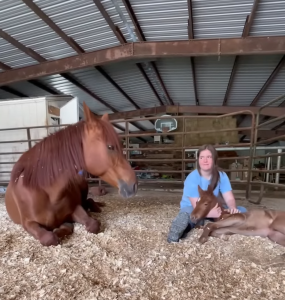 Homestead Horsemanship/YouTube
In this adorable video, we witness a truly
heartwarming moment between the stunning
mama horse, Ozark her precious baby, and Becca. As they enjoy a relaxing time together, it's impossible not to be captivated by their trust-filled interaction. The baby horse finds comfort in laying down on the girl's lap, while mama Ozark rests beside them, completely at ease.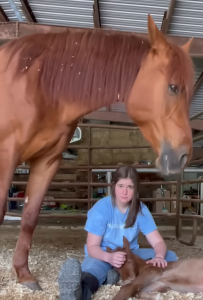 Homestead Horsemanship/YouTube
The level of trust Ozark places in the girl is truly
impressive. She trusts her completely with her
precious foal, allowing the girl to pet and cuddle
the little one. It's a testament to the strong bond
they share. This is a shining example of true trust and a remarkable connection between a horse and her human.
Video: