Mare And Newborn Foal Kiss Each Other Moments After Birth .
|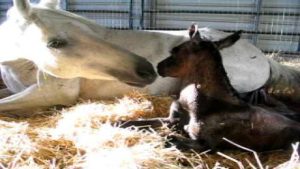 This mother gently kisses her newborn foal for the first time and it's as sweet as can be!
It is so adorable to watch this kind of bond that a mare has with her newborn. That is why we should be thankful to God for giving us such amazing gifts. This is absolutely beautiful to watch.
Video: