THE HORSE THAT WAS "LEFT TO DIE" IS NOW A CHAMPION SHOW HORSE
|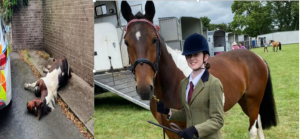 What an incredible story of perseverance and transformation! It`s heartwarming to see how Woody, a once-neglected horse, has risen above adversity and become a prize-winning show pony. It`s tragic that he collapsed from exhaustion after being used for sulky racing, which is illegal on public roads in Ireland. It`s heartening to know that the Irish police and My Lovely Horse Rescue charity were able to save him and nurse him back to health.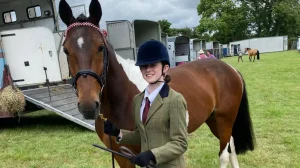 Woody has since been introduced to 13-year-old Orianna, who has given him a second chance at life. Their bond is touching, and it`s amazing that Woody has responded so well to her care and training. Together the pair have formed a strong bong and are competing in the show ring together, recent results include winning second prize in their category at the Cork Summer Show is a testament to their dedication and hard work.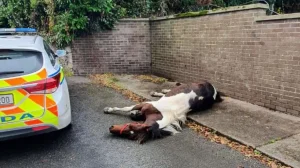 My Lovely Horse Rescue Charity`s work is commendable and inspiring. It`s admirable how they have saved hundreds of animals and provide them with a second chance at life.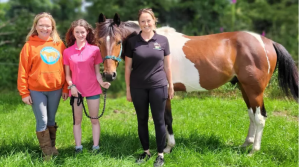 The sight of abandoned horses in Dublin deeply moved the three animal lovers, who made the decision to try to help.
At its three facilities, they now also take care of pigs, goats, cats, dogs, hedgehogs, and other sick or abandoned animals in addition to horses.The name of the group was influenced by the TV show Father Ted.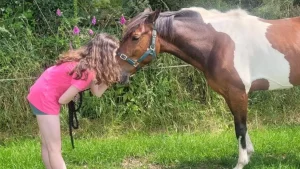 The story of Woody will undoubtedly inspire many animal lovers around the world.