SHY HOMELESS PIT BULL WITH A BROKEN LEG HIDES UNDER A BUSH ON SIDE OF THE ROAD
|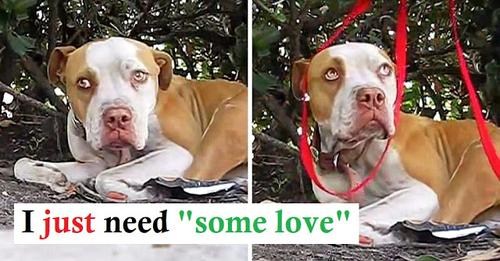 A Pit Bull was discovered on the ground with a fractured leg and in excruciating pain. The pain was unbearable for the poor dog, and he couldn't move. People who spotted her didn't try to aid her because she was a "scary Pit Bull," instead abandoning her in pain. The dog had lost all hope and was starving.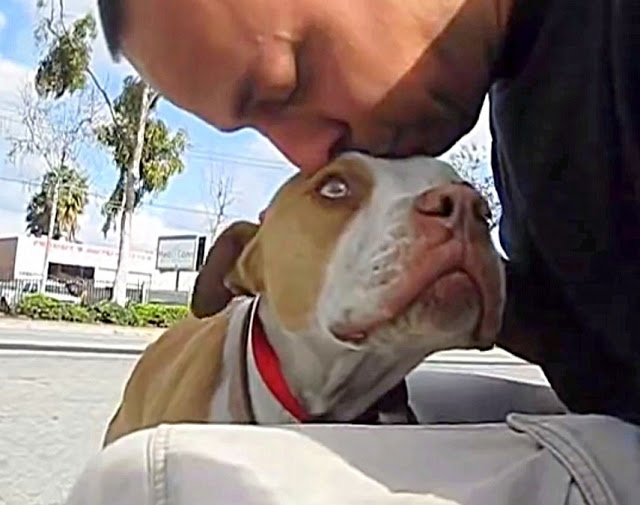 When a kind hearted man passed by where Karma was sleeping, he immediately informed Hope for Paws. People warned the rescuer to be cautious around the Pit Bull since she was a dangerous dog, but he didn't listen. When he approached Karma, she gave him a beautiful, perfect look before quickly turning away. She was completely exhausted and didn't want to speak to anyone.
Karma's desperation and helplessness were palpable in the rescuer's presence, and he promised to make her feel protected. He fed her and gently petted her while he enticed her to join him. Karma accepted the meal reluctantly, but she seemed uninterested in being saved. The traumatized girl had obvious issues with interpersonal confidence. She wished to be alone, even if it meant slowly dying.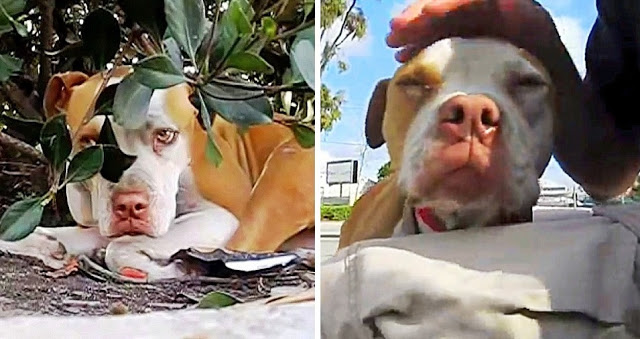 Karma was not going to come to him on her own, the savior understood. So he placed a leash around her neck and checked to see if she was alright with it. Surprisingly, Karma was a fairly docile dog who never acted up with the leash. When the savior petted her, she took a leap of faith, got up, and resolved to obey him wholeheartedly!
Karme layed her head on her savior's lap and lavished him with love and kisses as soon as she understood she was in excellent hands!