PARALYZED RIDER AMBERLEY SNYDER BECOMES A WORLD CHAMPION BARREL RACER.
|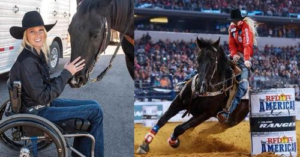 Utah barrel racer Amberley Snyder did not let a devastating car crash stop her from getting back in the saddle and competing in the sport she loves.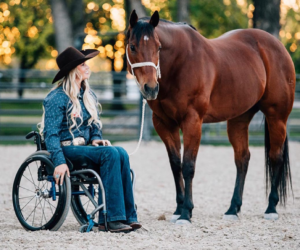 Amberley Snyder is a western rider who became a world champion in barrel racing after being paralyzed in a car accident.You can watch a video of her story below, from the day of her car accident to her recovery.
Video: