Meet The Secret Pardon: The Most Beautiful Appaloosa Stallion.
|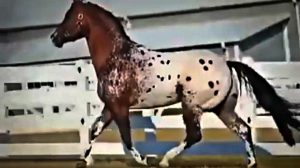 The Appaloosa Horse is popular for its magnificent spotted coat pattern. Usually noticed and recognized because of its spots and splashes of color, the abilities and beauty of this breed are more than skin deep.
Appaloosas are found in nearly every discipline. Setting speed records on the race track, excelling at advanced levels of dressage, jumping, games, reining, roping, pleasure, endurance and as gentle family horses – any of these roles can be filled by the versatile Appaloosa. Their eager-to-please attitudes and gentle dispositions make them a pleasure to work with in any area.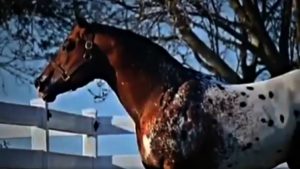 In the video shown below, you will see an incredible Appaloosa horse, who is just too beautiful to be true. His name is The Secret Pardon and he has all the criteria for that of a mnodern Appaloosa stallion and sire with an incredible class, appeal, and charm. His greatness is proved by an exceptional show record at the National level, and an exceptional halter pedigree of Appaloosa Halter Royalty-top and bottom.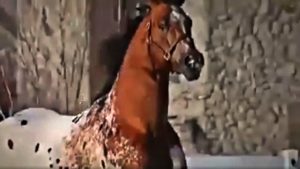 Video: