Meet the 12-year-old boy who designs bow ties to help shelter pets get adopted
|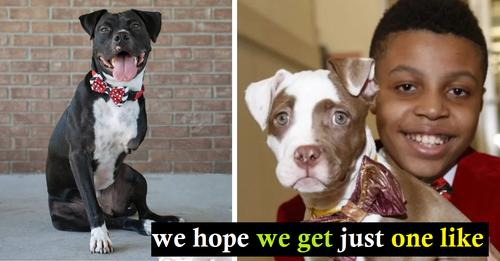 Pets are unfathomable brutes because they give us love and loyalty unlike anybody else but expect nothing in return. Even though we must respect, adore, and protect these beautiful brutes and all other species, there are still a great deal of abandoned favorites that are ending up in harbors. Furthermore, we should all be aware that sanctuary pets have a difficult existence.
Therefore, my heart also rejoices when I learn about kind people who are attempting to do everything in their ability to make those pets' lives a little bit happier. Darius Brown is the kind-hearted young man who makes such lovely efforts to assist strays dogs in finding homes.
It all started four years ago, when Darius was diagnosed with fine motor chops. In order to overcome his sickness, the 8- years-old boy started to help his elder family at cutting accoutrements for bow ties. Commodity that snappily came a real passion for Darius. Also, after the Harvey and Irma hurricanes, he allowed he could help all those affected pets with his passion.
" I saw all the destruction that was passing and I wanted to help but I did n't know what," Darius told Rachael Ray. " So, I follow a sanctum on Facebook and I noticed that pets were being transferred from Texas to New York. So I allowed why not if I contribute some of my bow ties to the sanctum also the pets would get espoused briskly."
In his opinion, there are better chances for a doggy to get espoused if he's wearing a bow ties. Starting from that, the boy created his own charity foundation, called Beaux and Paws. Virtually, Darius is creating thousands of bow ties and also he donates all of them to help pets
His beautiful work entered a lot of credit each over the country. He indeed entered a letter from former US President Barack Obama in appreciation for his work.
This joe is a real idol!