Man brings home German Shepherd puppy no one wanted and gives him 'second chance'.
|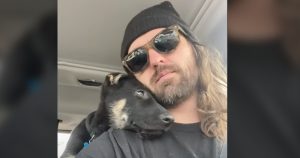 Some bonds between humans and pets turn out to be extraordinary.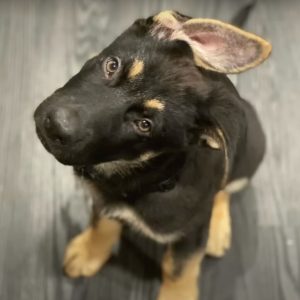 Biggie was the puppy that no one wanted. And, then one day, all that changed.
Then one day a man named Scott decided to go on a drive to clear his thoughts when he saw a sign that said, "German Shepherd Puppies."
He had recently lost his German Shepherd and was in need of some puppy love.
While Scott had no intention of adopting another dog at that time, he took one look at Biggie and fell in love instantly. Biggie had several issues, including a hernia, which is why he was one of the last puppies to be adopted.
However, Scott didn't mind these issues.
Scott took him home that same day.
"I want to give him the best life that I can," Scott told GeoBeats Animals. And what a wonderful life Biggie currently has.
Scott says that the mountains are Biggie's happy place. They go hiking, swimming, and snowboarding together. They also skateboard and Biggie loves to run in wide open fields.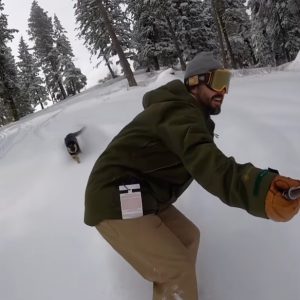 INSTAGRAM – @BIGGIETHESHEPHERD
You can see Biggie happily jumping around the snow while Scott snowboards in front of him.
When they go hiking and end up in a deserted area, Scott lets Biggie run around freely.
Biggie is also an excellent listener.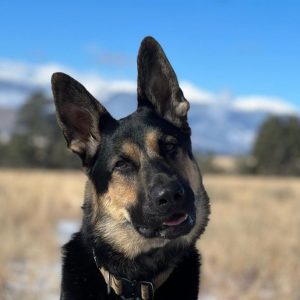 INSTAGRAM – @BIGGIETHESHEPHERD
Although he's a big dog, Biggie is still a puppy at heart. He loves playing with a small ball and Scott says Biggie always has a ball with him and treats it like a pacifier.
"If you give your dog the best life you can, in turn, you can have the best life you can have as well," Scott shared.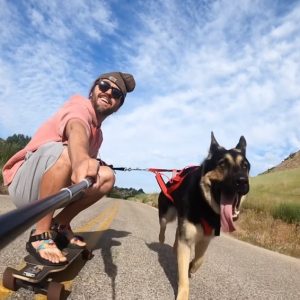 INSTAGRAM – @BIGGIETHESHEPHERD
Biggie has helped Scott with his depression and Scott helps Biggie live his best life.
Their bond is truly unique. Scott says, "I feel like I can go out and do anything, as long as he is with me."
We're so happy Scott and Biggie have each other. From being a dog that no one wanted to someone's best friend and family member, Biggie has come full circle.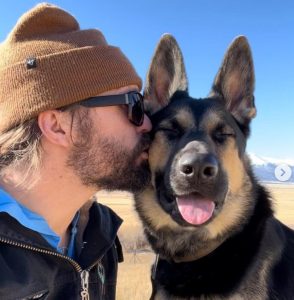 INSTAGRAM – @BIGGIETHESHEPHERD
We are so happy for both of them and love to watch their adventures.
Video: