Lion, Tiger, And Bear Become Lifelong Friends After Being Rescued As Cubs
|
Lions, tigers, and bears were not designed to live in packs. However, not every animal has experienced the stress that resulted in the bonding of three ordinarily antagonistic male predators.
In Atlanta, Georgia, police raided a drug dealer's home in 2001. They discovered a tragic sight in the basement. Three scared, emaciated, and parasite-infested cubs sat there, clearly not belonging in anyone's home.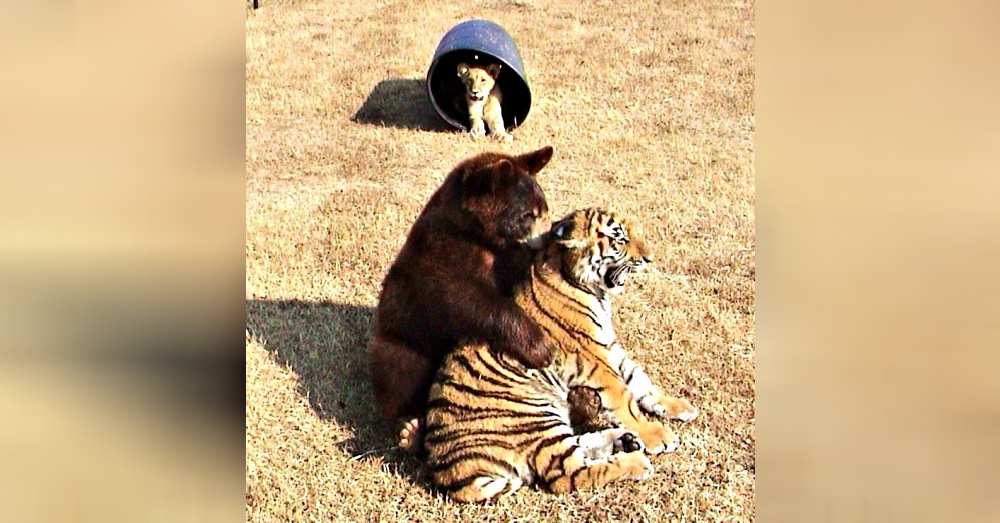 Leo, an African lion with an open wound on his face, had been packed into a small crate. Baloo, the black bear, was wearing a harness that had grown embedded in his body, while Shere Khan, the Bengal tiger, was famished.
But their nightmare came to an end when the Georgia Department of Natural Resources sent them to Noah's Ark Animal Sanctuary in Locust Grove, a non-profit animal refuge. They'd live the rest of their days on a lovely 250-acre estate there. They'd already been through far too much in their little existence to be released into the wild.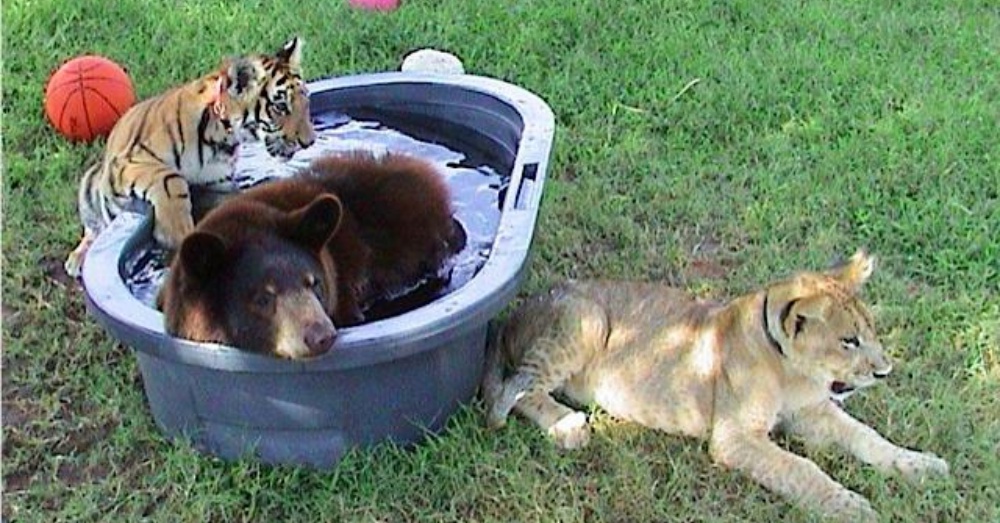 "When Baloo, Shere Khan, and Leo were originally brought to the shelter, they were injured, scared, and clutching to one another for comfort," curator Allison Hedgecoth told HuffPost. They groomed, hugged, and played with each other as they became more at ease. They were clearly a close-knit group.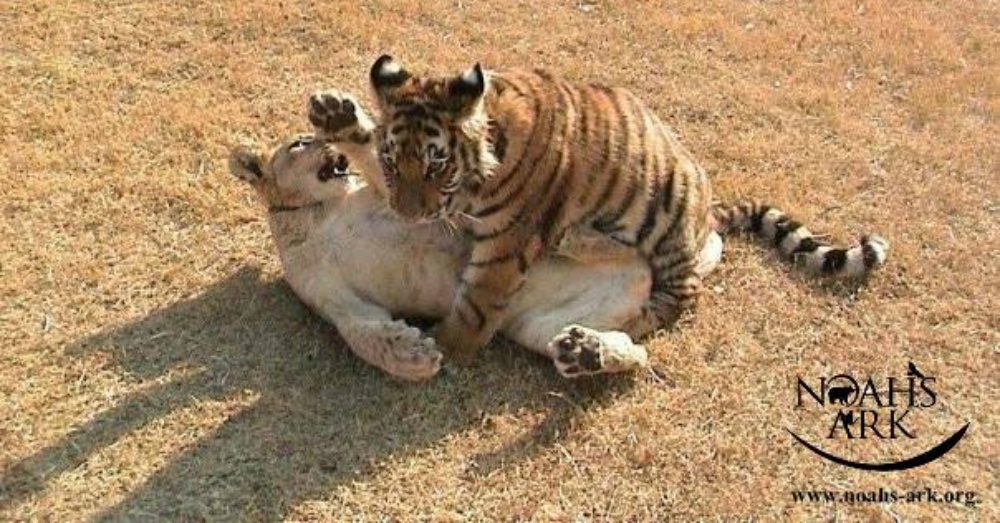 The Sanctuary administrators anticipated that after the buddies reached sexual maturity, they would need to be separated because they would likely grow apart. It is, after all, the natural order of things in the animal kingdom. The BLT (bear, lion, and tiger) trio, however, never left each other's side. In the end, the sanctuary opted to keep them together.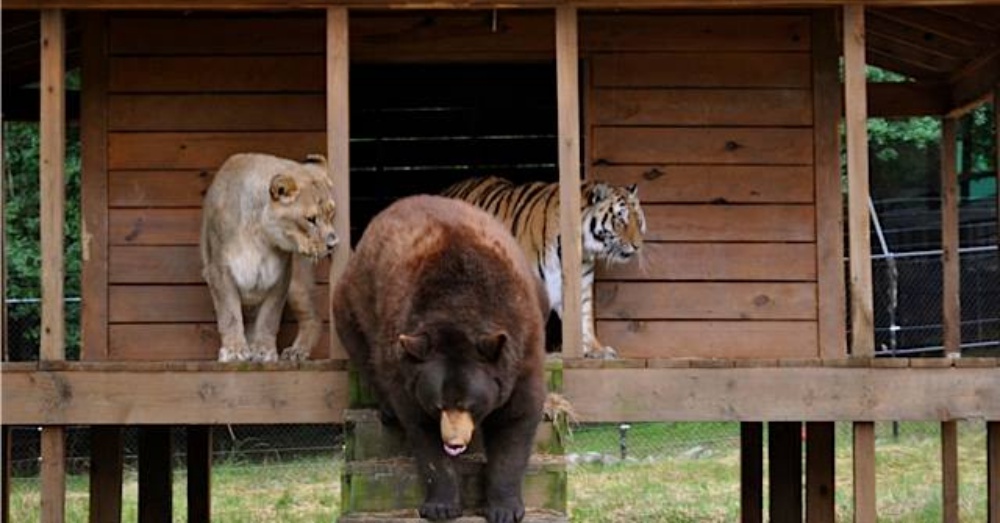 For 15 years, Baloo, Leo, and Shere Khan lived, slept, and ate in the same habitat. And after surviving such horror together, they couldn't have been happier.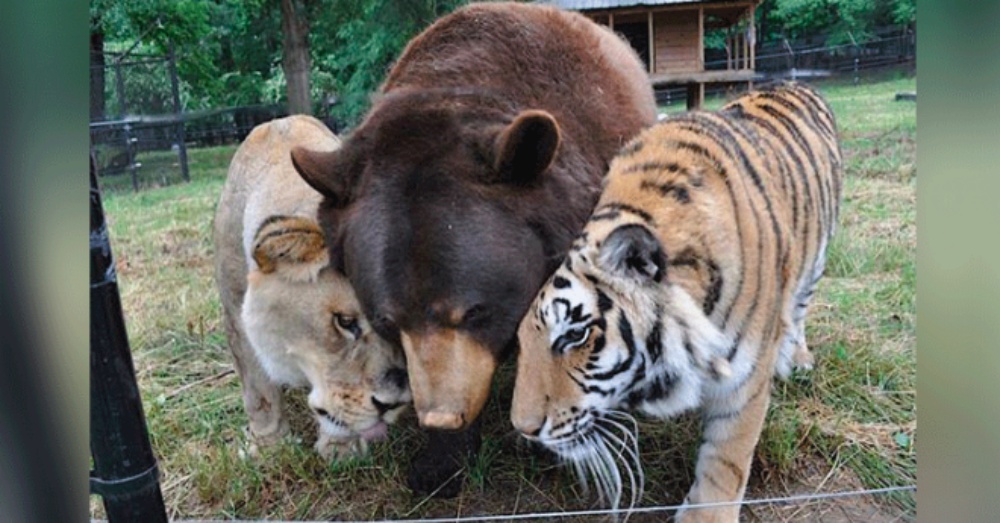 Baloo, the mischievous one, enjoyed gently biting Leo. Shere Khan, who was quite affectionate, could often be spotted snuggling up to one of his brothers.
"They're frequently within 100 feet of each other, even though they reside in a three-acre area," Allison told Inside Edition. "That proves they're not only coexisting or cohabiting; they enjoy each other's company."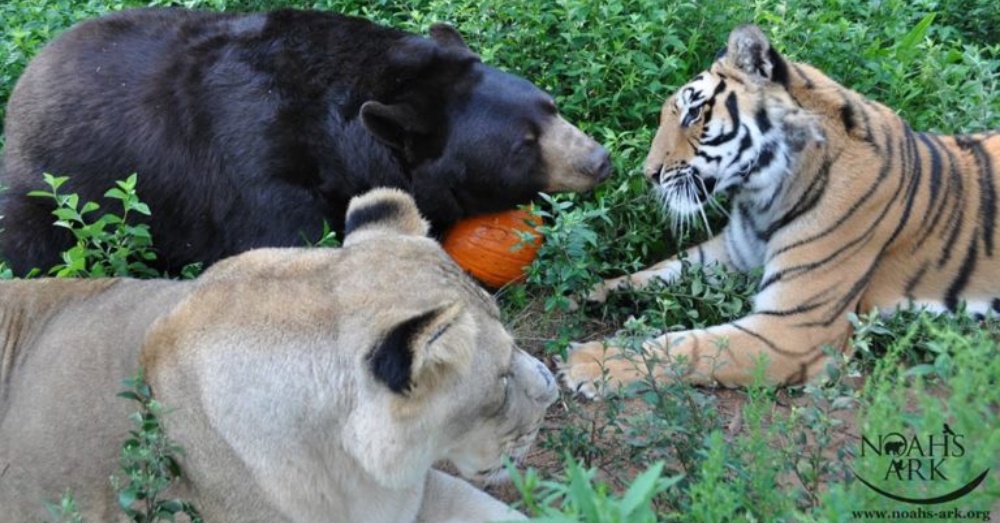 Leo and Shere Khan spent the rest of their lives with Baloo before they passed away, respectively, in 2016 and 2018. Baloo was there for both of their burials — and a constant presence in their final days.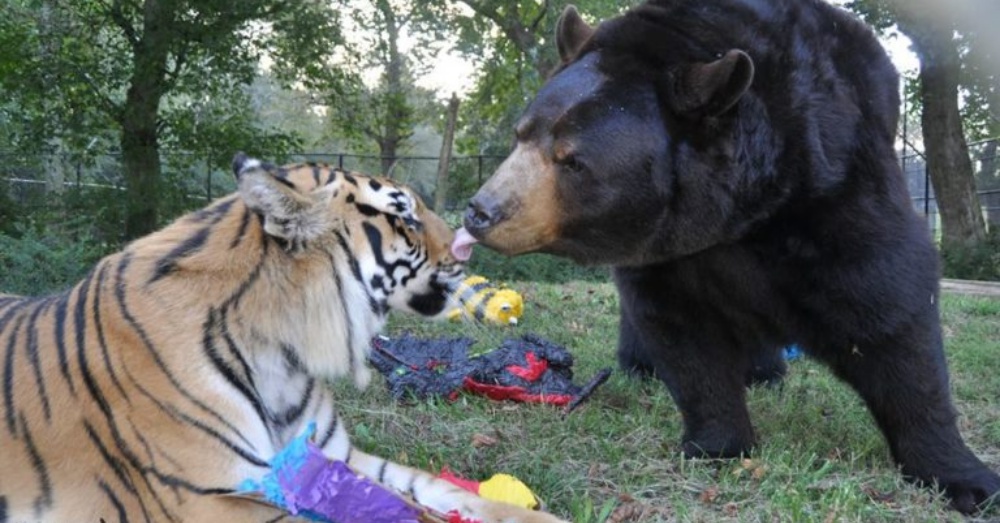 While everyone at the sanctuary is still heartbroken over their deaths, they find solace in knowing they gave all three a fantastic life together. And they're making sure Baloo knows he isn't alone.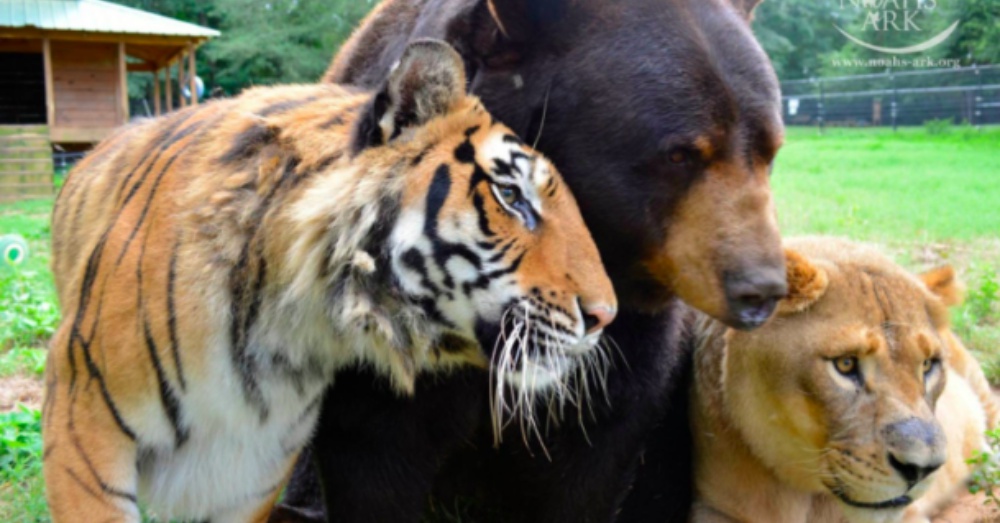 Rest in peace, Leo and Shere Khan. The world will never forget your beautiful story of survival and friendship.
This video is short but it's a sweet snapshot of just how devoted these brothers were. Don't forget to share with other animal lovers.