Happy Moment Rescued Tiger Gets Into A Pool For The First Time In His Life
|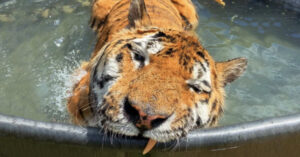 Our hearts always get broken after hearing about wild animals like tigers that live stuck in small cages instead of living in their normal habitats. So, when one tiger was rescued from being captivated, he directly became very happy.
@_catchuptv, a TikTok user, shared a video showing a tiger, that was rescued from captivity, having stepped in a pool for the very 1st time ever! It was a very great moment for the tiger as he was very entertained to play with water, that is surely considered a place to cool off and relax!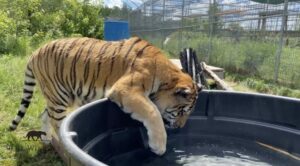 The video directly went viral and has been liked more than 234k times, and viewed more than 1.5 million times! Many people commented on the video expressing their gratitude to the people who rescued the wild animal.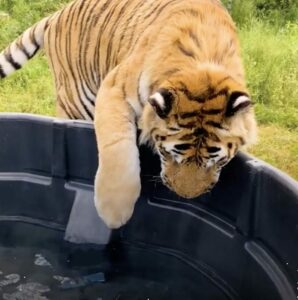 "We felt Marcus deserves a really great reward. And what better for Marcus than to give him his biggest tiger popsicle ever with all his favorite flavors and let him enjoy it in his yard."
"Marcus is one of the most amazing, gentle, happy tigers that we have rescued."
"Marcus means so much to me. He has my heart. He found the most bliss I've ever seen a tiger."
"He just shows me that there's happiness anywhere if you choose to accept it."
Some other wrote that there are many other animals, like this tiger, that need to be rescued!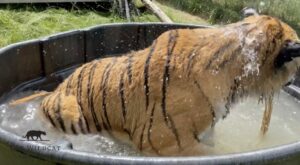 Video:
How awesome!