The story of George Strait, a country music king and a great equestrian.
|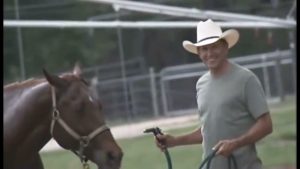 The man in the video below is a great country
singer but on the other hand, he loves horses as much as we do. That's right, a lot of country singers have a weakness for horses. We can't blame them. After all, they are the same as us and in terms of common wishes, as different as we are, as similar We are too.
We hope you enjoy this behind the scenes look at George and his horses.
Video: