The Champion Horse Rider With Dwarfism.
|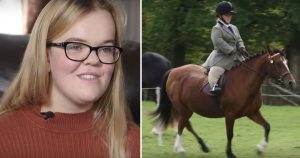 Meet Megan Gregory from Croydon, an impressive young lady born with dwarfism who has become a professional horse rider, born with Achondroplasia which is a type of dwarfism that affects the growth of arms, legs and other long bones of the body.
Scroll down below to watch a documentary produced detailing Megan`s story.
Video: