Donkey Who Spent 12 Years Being Abused Thanks His Rescuer With Endless Kisses
|
This video of a donkey named Pippin being showered with love by his carer, shared on the Santuario Compasion Animal Facebook page, is the sweetest thing you'll see all day!
The bond between these two is evident, and the narrative that surrounds it will melt your heart. Pippin had been abused his entire childhood.
He went 12 years without receiving any type of love, care, or affection. "Pippin is finding that there are hands that caress instead of hitting and tongues that kiss instead of shouting," says the video title.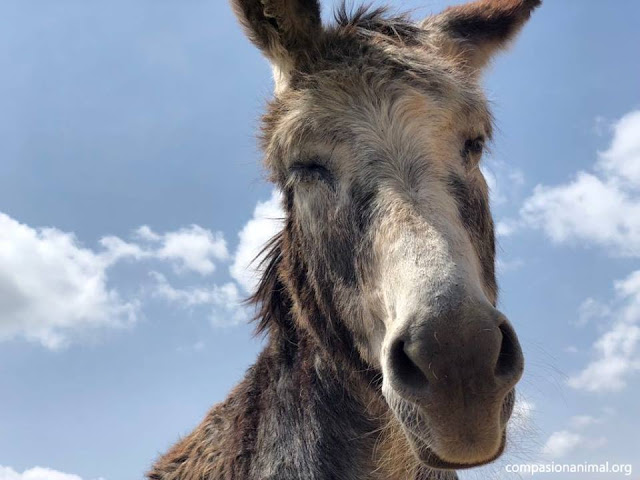 That is why his guardian, Alberto, is determined to ensure that this wonderful boy understands without a doubt that he is deserving of all the loves the world has to offer.
We can't image what Pippin has been through in the past, but we can be happy for him now that he has a safe, loving, forever home with all the love he could possibly want.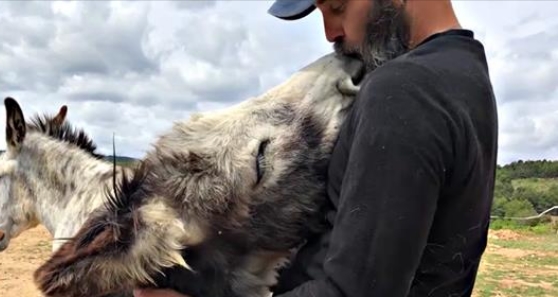 Pippin doesn't seem to mind delivering kisses, either! As you can see, farm animals aren't all that dissimilar from your domestic pets. They are gregarious, clever, and lovable animals with their own preferences, dislikes, and personalities! All beings, like Pippin, desire happiness.