DOG STEPPED OFF PLANE AND SEES HER HUMANS AGAIN AFTER BEING LOST FOR 2-YEARS.
|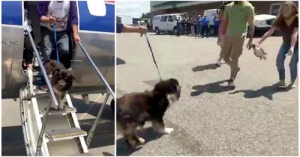 Gregory and Victoria Hudler, both veterans, had been looking for their beloved emotional support dog, Jodie, for the past two years. When Victoria delivered her first child, they entrusted Jodie to a family member without the Hudlers' consent. Someone allegedly purchased their dog without permission from a family member.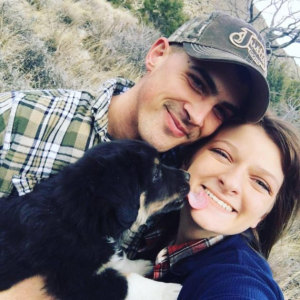 The Hudlers were crushed, and they clung to the hope that they would see Jodie again. However, as time went on, it appeared that the likelihood of seeing her again was becoming increasingly slim. Things changed when they received a call two years later from the Tennessee shelter informing them that Jodie had been discovered there.It's unclear how she got there, but the Hudlers were able to identify her thanks to the information on her microchip.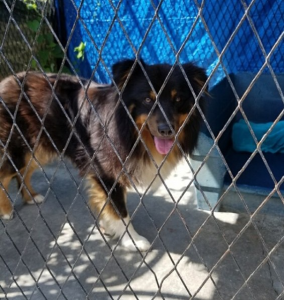 Wings of Rescue, an organization that transports at-risk pets from disaster areas and overcrowded shelters to larger shelters where the animals are guaranteed safety, stepped in to assist in reuniting Jodie with her humans. They picked up the puppy from a shelter in Knoxville, where she would board their 130 dog transport from Mississippi to reconnect with her family in New Jersey.