OWNER BRINGS BLACK FRIESIAN INTO THE ARENA SHOWING OFF ITS MAJESTY.
|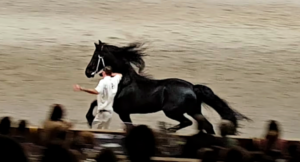 If you are a horse owner or just a horse lover, you should definitely miss the following video. You have to just lean back and enjoy the beautiful performance of Jurre 495, a lovable Friesian stallion. Jurre 495 was the winner of the stallion licensing and the overall winner of the young stallions at the KFPS Royal Friesian in the Netherlands. The Koninklijke Vereniging "Het Friesch PaardenStamboek" (KFPS) is one of the oldest horse shows, and its main mission is to promote the stunning Friesian horse in different countries, not only in the Netherlands.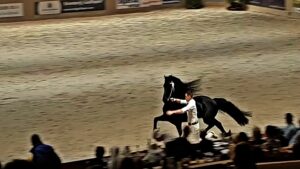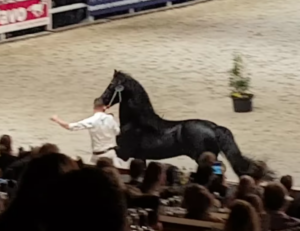 The reality shows that since it was founded in 1879, the KFPS has fulfilled its mission by registering precisely defined Friesian horses. Jurre 495 is a dazzling horse that deserves victory and fame. This Frisian horse is truly majestic so he will have the opportunity to honorably represent the unique characteristics of the Friesian horse.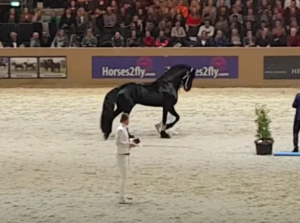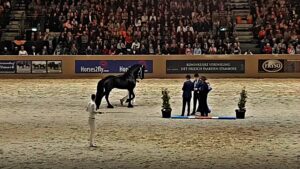 In fact, we cannot find the right words to describe this stunning Friesian Horse because the video speaks for itself. Take a look at the video for more and after seeing the performance, we would be thankful if you could give us your honest opinion.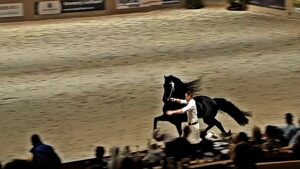 Video: