Baby Giraffe Melts Hearts Of Millions By Showing Off Running With His Long Legs.
|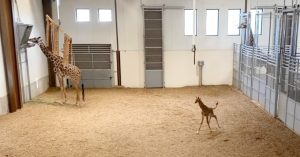 Baby animals are cute to watch, especially when they're just a few days old and learning to walk on their own.
In Seneca Park Zoo, a mamma giraffe delivered her Masai baby in April 2022. You can see this newborn cute giraffe trying to walk his very first steps on this planet. A while later, the cute baby has overcome his fear and could walk, stand and even run around.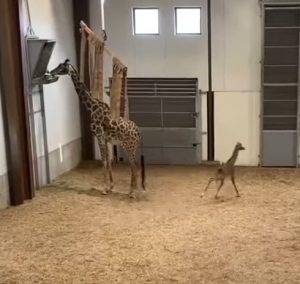 Adam Bello of Monroe County Executive said that the calf just made a wonderful transformation in just a few days in a post on Social Media, along with a video. Bello added that the mamma, Iggy, and her baby are in a very good condition.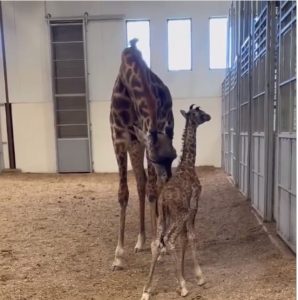 How adorable! Watch the video below.
Video:
Video:
Hundreds have commented as well.
One user commented, "Such an amazing animal. Definitely one of the unique creatures on our planet.
"Wow!! I never expected such a graceful gallop from this little giraffe!
So cute!!" Said another user who shared their amazement for the animal.