After Surgery, A Veterinarian Cradles A Puppy That Is Frightened And Sobbing For Help.
|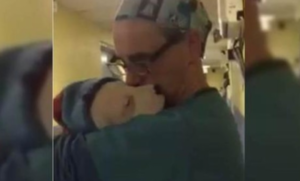 Small puppy Meesha was frightened and terrified. She had recently undergone a treatment, and the weird sensation her body was having worried her.
Little Meesha began to whimper and cry as the anesthesia began to wear off. She had no idea she was in such capable hands.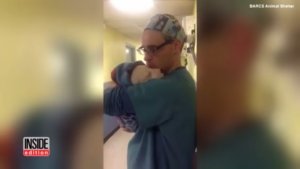 The Baltimore BARCS Animal Shelter staff is incredibly kind and kind. The shelter has some of the best volunteers and veterinarians in the world, and all animals who enter its doors receive top-notch treatment.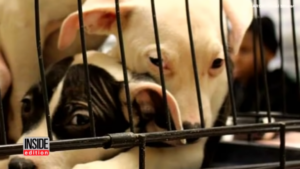 She was unaware that she was in the care of a caring shelter team. But Meesha had nothing to be concerned about.
When Surgical Assistant Dennis Moses heard the puppy cry, he grabbed Meesha and began comforting her. Fortunately, a bystander captured this incredible moment on video.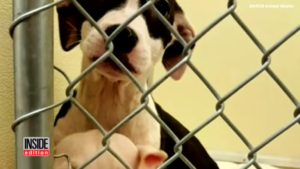 Here's a video of Surgical Assistant Dennis Moses cradling the terrified and crying rescue puppy Meesha after surgery like a baby. Meesha receives numerous kisses from the physicians to help her feel less anxious and fearful. He calms her down by gently rocking her back and forth, which is really sweet.
Video: