After being injured in a fall, a worried dog refuses to leave his father's side.
|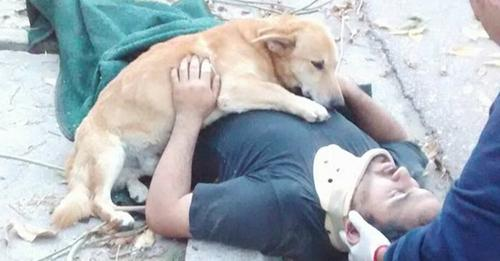 When we're in pain, our dogs will go to any length to make us feel better. That was certainly the case after a man fell while pruning a tree and was comforted by his faithful dog.
Jess Hueche was cutting a tree outside his home in Argentina when he fell from a height of around six feet, collided with his skull, and passed out. Tony, his beloved dog, was found on top of him when paramedics came.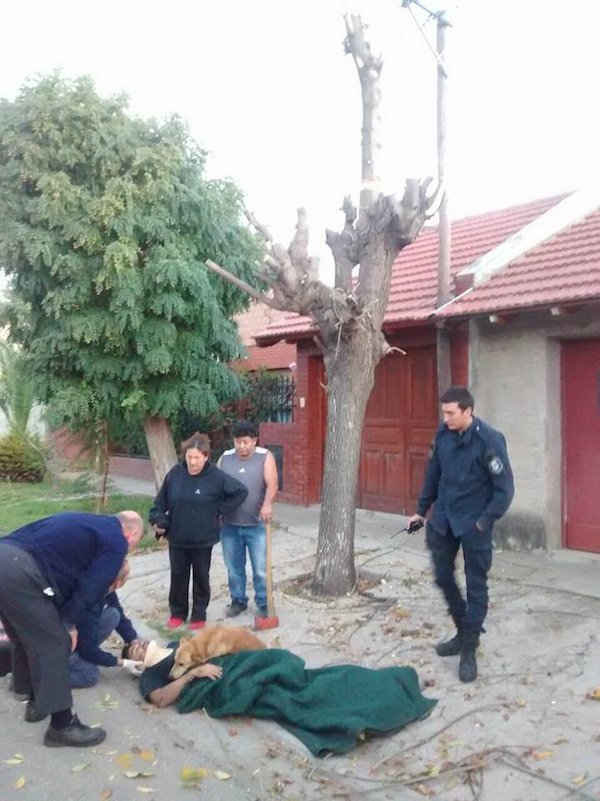 One of the EMTs snapped some images of the worried dog and his owner, which went viral rapidly.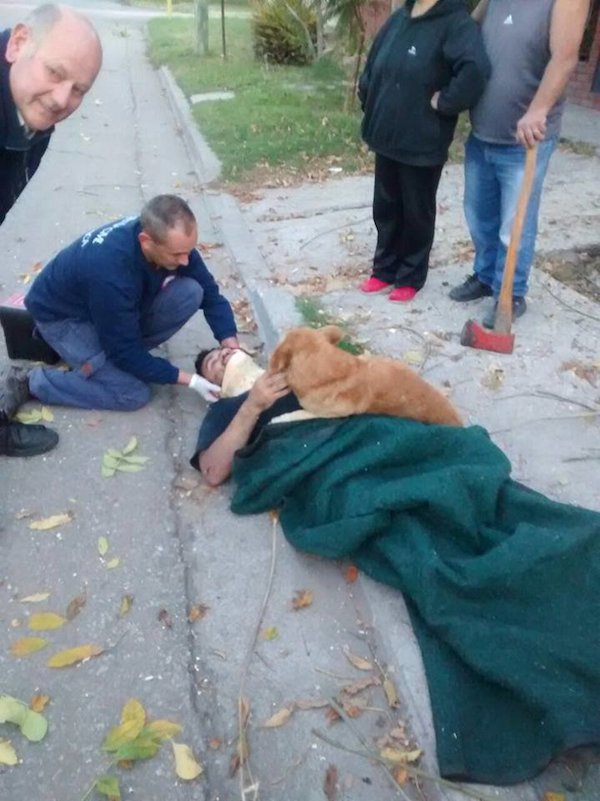 While paramedics fitted Jesús with a neck brace, Tony continued to comfort him, refusing to budge from his dad's side.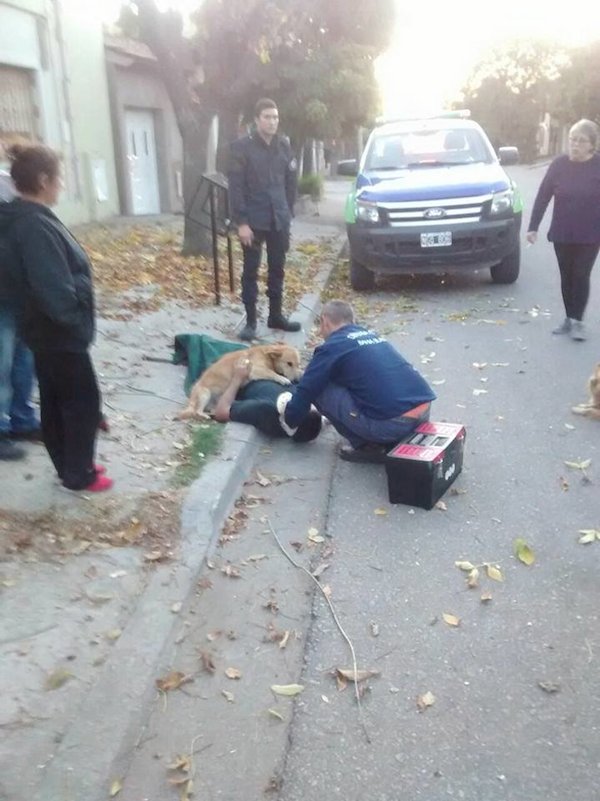 Tony wanted to accompany Jess into the ambulance when he was loaded. But the two pals didn't stay apart for long. Thankfully, Jess only had minor head injuries and was soon released from the hospital.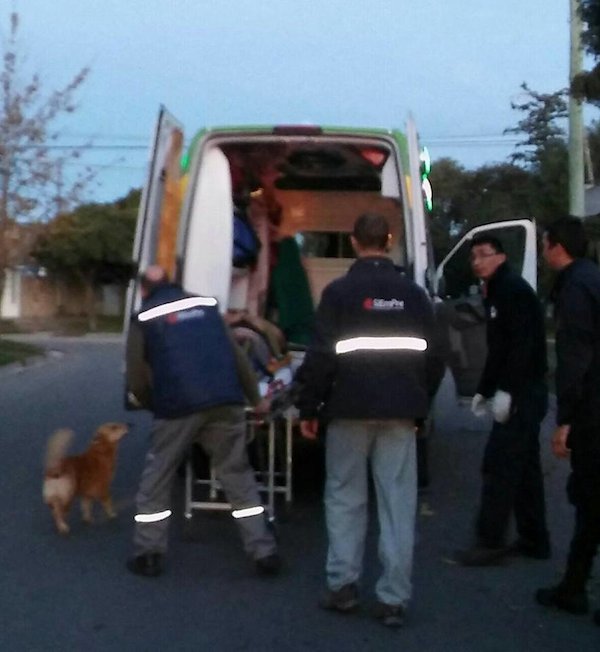 The duo were reunited shortly after his release, according to a local radio station. Tony was a stray until Jess rescued him and gave him a home, according to La Brujula 24.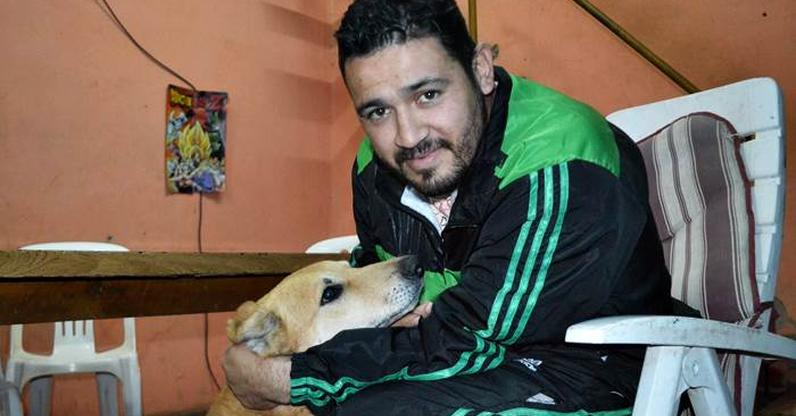 It seems the two have been taking care of each other ever since! Share this heartwarming story with your friends and family.