Abandoned Puppy Gives Gratitude To Woman Who Rescued Him.
|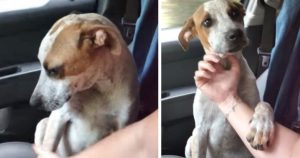 Animals are very grateful for those who take care of them, especially during difficult times. But the way this rescued puppy expresses its gratitude to the woman who saved her life has never been seen before. The touching scene was captured on camera, and it is almost impossible to hold back tears after watching it.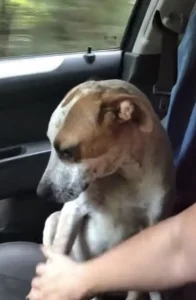 Source: The Dodo/YouTube
It was reported that this poor abandoned pup was left out in the hot summer heat for days without food, water, or shelter. To make things worse, the poor thing was tied up using a long, heavy chain which made it impossible for him to move around.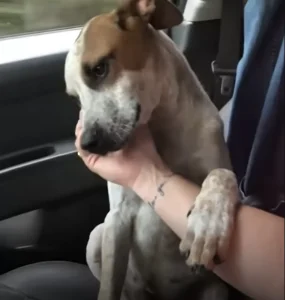 Source: The Dodo/YouTube
One woman quickly noticed the dog's horrible condition and decided to intervene. When she noted that no one else was coming to his aid, she did. During his "freedom ride," the woman experienced this dog's gratitude. The little puppy placed his paw on her arm and went in for a hug – he did this several times. While she was crying for him and his awful situation, all he wanted to do was cuddle her and provide her with comfort – it's a video that never gets old, and never stops us from crying whenever we see it.
Video:
This video is the perfect example of why rescuing a dog is so rewarding. Rescue dogs have gone through some tough times, but they have so much love to give. Watching them blossom and grow is truly wonderful.