A Rider Shows His Hilarious Way Of Loading A Horse Into A Trailer.
|
When a horse won't load in a trailer, it can be a stressful experience for both the horse and handler.
In this video, talented trainer and rider Tristan Tucker shows a fun way to load a horse onto a trailer using the TRT method. Invented by Tucker, this unique training program addresses issues such as eerieness, unwanted behavior, fear of certain objects, training and competition tensions, and trailer loading for all horse owners. Used all over the world to help you're horses in different situations.
By using the TRT method, Tucker guarantees that you will rewrite the history of your horse and give it more confidence and calm than ever before.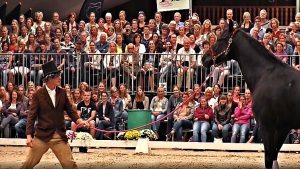 Source: TRT Method/YouTube
This method includes free training videos, online programs, and live events hosted by Tristan Tucker. He's also a pretty comedian and proves it in this video when he shows how to load a stubborn horse "properly" into a trailer.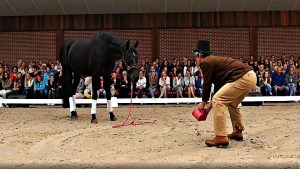 Source: TRT Method/YouTube
As you can see in the video, the audience who saw him live laughed out loud at this hilarious presentation. All horse owners who have ever addressed this issue found themselves in every word Tucker said.
Source: TRT Method/YouTube
As anyone who has watched the video already understands, I have to say that this is an interesting video and not the right way to ride a horse on a trailer. Please let us know what you think.
Video: