A Newborn Foal Interacts With A Woman Who Compliments Her.
|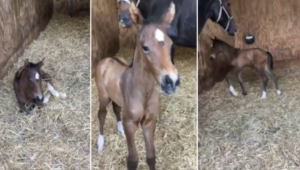 One of the most adorable foals we've seen on the internet is undoubtedly shown in the video below. Her name is Lola and she is very kind to others. She likes to be with people around her, and Lola has her own way of saying thanks when a kind woman compliments her, as seen in the video below.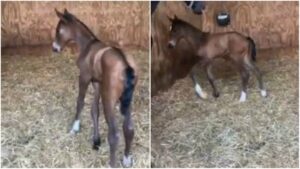 Lola definitely enjoys interacting with other creatures and poses very confidently in front of her camera. She was born to be a superstar and longs for the attention of others.
This video is proof that horses can form a unique bond even at a young age. Lola is one of those horses that everyone wants to own because not only are they very beautiful, but they are also very lovely and kind.
Video: