A BRITISH PARROT THAT HAD BEEN MISSING FOR FOUR YEARS HAS RETURNED SPEAKING SPANISH.
|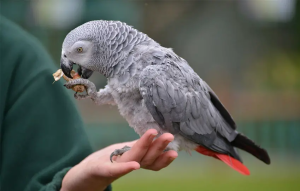 Parrots are highly intelligent creatures and their learning capacity is quite impressive. This next story of a grey African parrot called Nigel will surely leave you in awe, as he returned to his owner after 4 years of wandering around the world. The only difference this time is that the parrot has a different accent. When the grey parrot flew away, he spoke with a British accent, but when he was discovered, he spoke Spanish. Julia Sperling, the proprietor of a dog grooming salon, discovered Nigel.
"He was the happiest bird on the planet. He was singing and chatting erratically. He was barking like a dog," she explained. "I'm from Panama and he was saying, 'What happened?' in Spanish." The woman first thought he's a missing pet from an advertising she had seen. But after a visit to the vet, Julia realized her mistake and then she tried to track his original owner.
"I introduced myself and said, 'Have you lost a bird?' He initially said no. But he thought I meant recently. He looked at me like I was crazy," the woman said.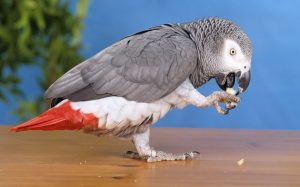 Darren stated that he had no idea where his favorite bird had been for the last four years, but that "it's really weird, I knew it was him from the minute I saw him." Despite his Spanish accent, the owner couldn't contain his joy at being reunited with Nigel.
Video: