Little Boy's Dream To Meet Budweiser Clydesdale Horses Finally Comes True.
|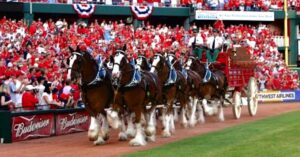 I believe we all agree that Budweiser Clydesdales have become the most famous horses in the world.  They are a wonderful team of Clydesdale horses who can be seen in different ads and commercials made by the Anheuser-Busch Company,  an American brewing corporation founded in 1852. The Budweiser Clydesdale's are recognized for their spectacular advertisements and amazing traits when taking center platform at exhibitions in several countries.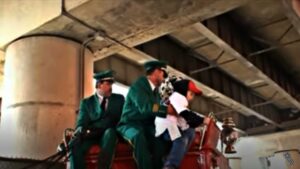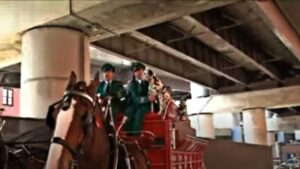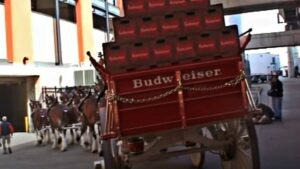 Many of them have also become very famous animal actors in Tv ads for the Budweiser beer, notably in Super Bowl ads. There are millions of fans all over the world who dream to meet the Budweiser Clydesdales and one of them is also Alex, a 9-year-old boy from Michigan who has a passion for horses and has always dreamed to meet the legendary Budweiser Clydesdales.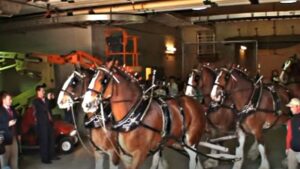 Just when he was 2, horses were Alex's most prominent love, so when he had to make a wish through the Make-A-Wish Foundation, obviously Alex wanted to visit the popular Budweiser Clydesdales! The Budweiser Clydesdale team was part of the St.Louis Cardinals' opening day service and Alex rode the hitch throughout Busch Stadium. Luckily, his dream became a reality and he enjoyed every second of it.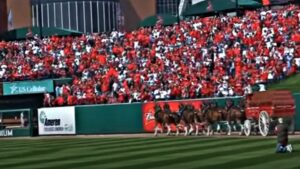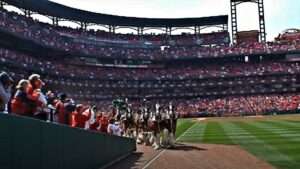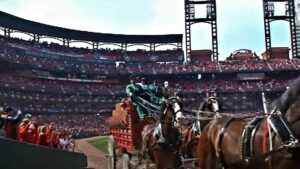 With a beaming smile, Alex waved to baseball fans, family, and friends — taking in every moment of the lap around the field. I can't imagine how exciting and surreal this moment was for this brave little boy.
Later, Alex told his mom: "It was the best day ever." Thank you to Anheuser-Busch and the Make A Wish Foundation for making this boy's wish come true.
Video: