6 Interesting Facts You Should Know About Holsteiner Horse.
|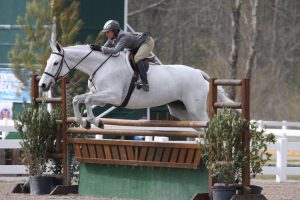 Holsteiners are considered the oldest of the German warmbloods and they are valued for their worth in show jumping and cross country contests. They are quite adaptable to travel long distances with enough power and endurance to make them great partners. Holsteins are also remarked for their strength and beauty and you most likely have seen the beautiful Holsteiner horses performing at the Olympics. With a smooth confirmation, Holsteiners are created for fancy carriage and showy moves. Due to the rigorously implemented breeding qualifications, a resolution to preserve the breeds' general friendly temperament, they are a preferred breed of several riders. Below we have decided to show you some of the most interesting facts about the Holsteiner horse.
1- The Holsteiner got its name from the country of its origins.
Named from the Elmshorn district of Holstein where the Holsteiner started, this breed comes from the wild horses from the local region. The cloisters of Uetersen in the Haseldorf began using those local marsh horses for stud as they produced warhorse bloodlines. The great market from the 16th until the 18th century retained the Holsteiner breeding industry expanding. Many breeders used Holsteiner blood to improve and perfect other breeds. In 1680 the breeding of the popular Holsteiner horses started, later to convert to the dignity of Electors of Hanover. The outcome was a harmonized attractive animal, with excellent movement, the greatest strength, and a balanced temper.
2- They were initially bred to be a multi-purpose horse
This horse was first developed to be a multi-purpose use horse, but it demonstrated to be an all-around performance horse too. Today, Holsteiners serve various purposes. They have been very prosperous as Olympic sport horses. In the 1976 Olympics, Holsteiners ruled the Equestrian Olympics. They are strong horses and are successful show jumpers. They are also great show hunters, while they can also be used in different disciplines such as dressage, eventing, or combined driving. Of course, they are also very adaptable for general riding. It earned its symbol as a show horse and was appreciated, so later it was implanted with other warmbloods so that they would obtain their profits, such as the Dutch Warmblood. They are also another breed of horse that is favored with tiny or no white showings of any sort.
3- Any coat color is accepted in Holsteiners
Holsteiners usually come in solid colors with insignificant markings at most. They prefer more darkish colors, with browns, bays, and blacks being the most popular. Chestnuts are also discovered very regularly. Brighter colors, including grays and whites, are less probably to be found, but still do happen and are allowed by breed standards.
4- Holsteiners are prone to lameness
Even though Holsteiners are recognized for their toughness, they, just like any other horse breed, have their own particular health issues. Though usually a friendly and healthy breed, their disorders tend to focus on their feet. Since they were raised in a region that was initially pretty muddy, they grew to have huge, powerful legs and they have a natural gait that is more likely to lameness, thanks to muscle overextension and suspensory problems. For these motives, particular consideration should be paid to the health of Holsteiners' legs. Owners should take careful actions to prevent lameness; they can use leg protection for jumping or covers and boots for dressage practice.
5- Holsteiners are recognized for their excellent temperament
Holsteiner horses are generally appraised for maintaining a good temperament, outstanding rideability, and a firm enthusiasm to work – and by working hard, performing at leading levels. These pleasing features make the Holsteiner breed excellent for a broad range of riders, from beginners to amateur contestants to high level national and global riders. Behind a trainable behavior, Holsteiners are also very intelligent and friendly animals, quickly becoming a horsie friend and reliable partner.
6- Holsteiners were in high demand for pulling carts
In the beginning, Holsteiners were highly requested for pulling plows and carts. As time passed and the modern equipment arrived, they grew into pleasure horses, rising into competitions and loyal rider horses. As that ambitious advantage amplified, Holsteiners emerged from more passionate horses to more subtle sports horses and from being sensitive to driving instructions to be more correctly suited under saddle.