2-LEGGED DOG REJECTED FOR 8 YRS AND RETURNED 3 TIMES BEGS FOR A CHANCE AT LIFE.
|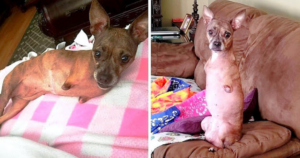 Sweet Chihuahua Nessie was born without her front legs as a result of negligent breeding.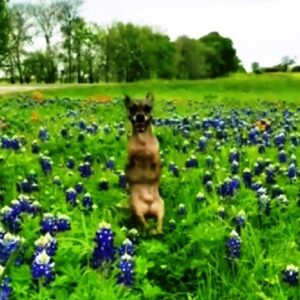 Nessie ended up at a shelter and the workers immediately fell in love with this charming and spirited girl! The shelter visitors would come and watch her with amusement, but sadly, there were no takers for the disabled dog.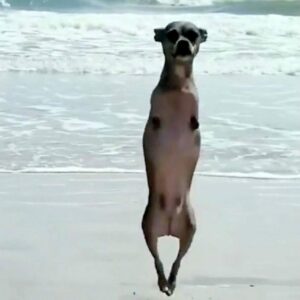 For a long time, Nessie wondered why she was never picked by any of the families. Over a period of 8 years, she was "adopted" 3 times, but the families always returned her within a few days. Nessie was tired of being "inadequate" and "unwanted", but her fortunes changed when Theresa Loyacano stumbled upon her picture on social media!
Theresa knew Nessie belonged with her, and she reached out to the shelter and adopted this sweet girl. The shelter was nervous about the 2-legged Chihuahua settling in her new home. But this time, everything fell into place! Nessie was finally in her "real" forever home.
Click on the video below to see Nessie having a great time as a little kangaroo.