WHITE LIPIZZANER STALLIONS SHOW THEIR DISCIPLINE AND BEAUTY.
|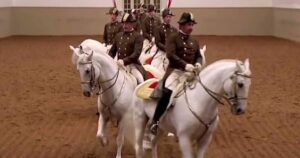 The striking white Lipizzaner stallions of the famed Spanish Riding School in Vienna have been thrilling audiences for centuries.
Trainers and riders work closely with the stunning white horses to produce breath-taking performances.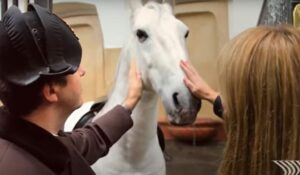 These stallions never fail to surprise with their flawlessly planned movements and spectacular balancing tricks.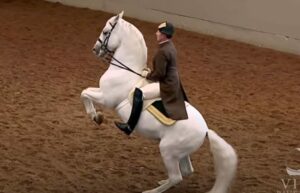 The riding school's success relies on the strong bonds the animals establish with their riders during years of training; Lipizzaner stallions go through a minimum of six years of practice and preparation before performing publicly, the horses, which were developed for the Hapsburg Monarchy, begin to perform, according to Viking Cruises.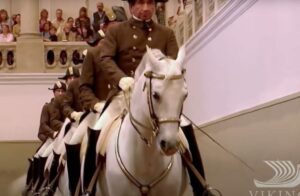 Origins of this magnificent breed can be traced back to the Renaissance, under the dominance of the Hapsburg monarchy over Spain and Austria. According to the Lipizzan Association of North America, the breed is a mix between the Spanish horse and the Arab Stallions.
Video: