Unwanted Dog Who Loves People Hangs Head In Sadness For Over 400 Days In Shelter
|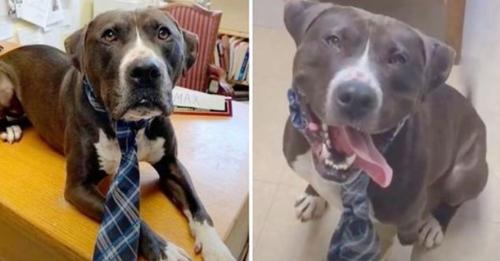 Max watched as canines were adopted and found their forever homes every day for more than a year. He stood there watching as puppies were liberated from their kennels, tails wagging, on their way to a new life with a forever home, says ilovemydogsomuch.
Max's chances of finding a new home and someone to adore him didn't appear to be in the cards. Max spent over a year in a shelter in upstate New York.
"The problem is, we all had a special bond with Max," Susquehanna SPCA's Stacie Haynes explained. "It was kind of a no-brainer," she says.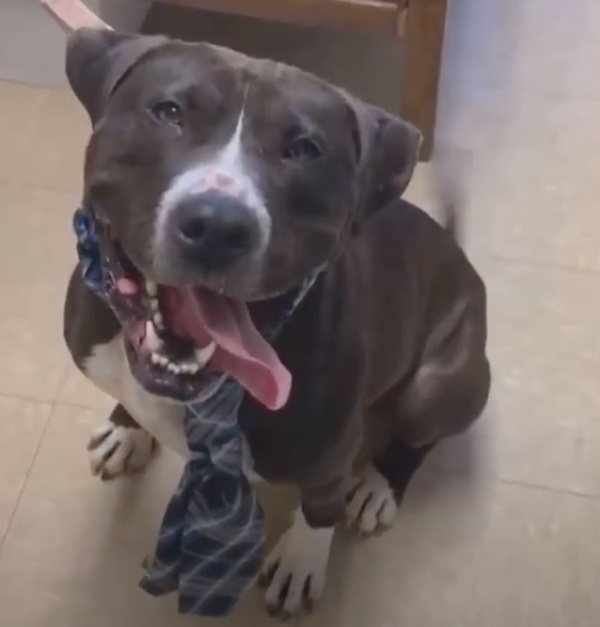 Max is a people person, so seeing people stare at him and walk away every day for over a year had to be awful, according to Stacie. Finally, the shelter's employees came up with a plan to find Max a forever home. Stacie spent 24 hours in Max's kennel, while Max took over Stacy's office in the meantime. Max was given a nice tie and sat on the Dex with his own nameplate, looking extremely elegant and professional.
The stunt went viral, and thankfully, someone stepped forward to adopt Max! Ed, a man, welcomed Max into his heart and home. Max enjoys going for long walks, cuddling up with his father, and playing at a local lake these days. He will no longer be confined to a cage with frigid concrete walls now that he is free.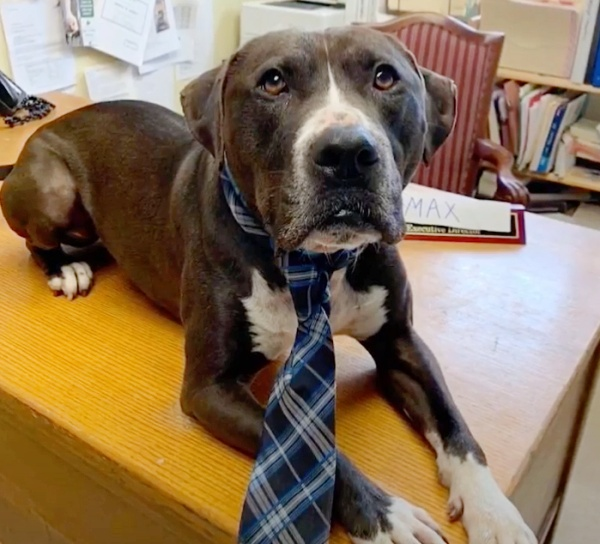 To learn more about Max and how you can adopt a shelter dog of your own, press play on the video below.