Shelter Dog Always Has His "Best Friend" With Him after Being Found Dragging a Heavy Chain
|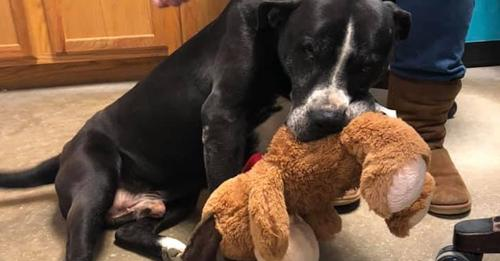 A cute Pit Bull mix was discovered walking the streets with a large chain around his neck and clinging to a stuffed animal. Niko was picked up by Lockhart Animal Services while "dragging a length of large chain" and "wearing a black nylon collar." He wasn't in the best of health, but things have greatly improved.
Amy Baxter, who shared some cute images and a video of Nico on her Facebook page, claims that since he first arrived at the shelter a few months ago, he has demonstrated that he is incredibly compassionate.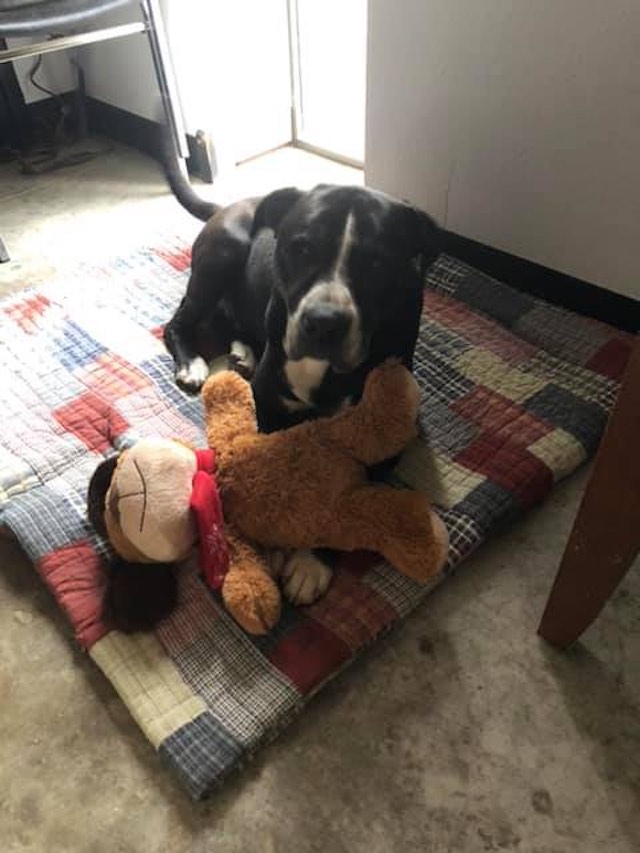 She said that the 4-year-old dog gets along well with female dogs and certain male canines. He adores kids, making him the ideal family dog. incredibly gentle He constantly has this toy in his mouth. It's his closest pal.
Amy says they can get Niko treated for heartworms despite the fact that he is heartworm positive. Others who are familiar with her claim that she looks out for Nico and the other animals at the shelter. Kelly Carroll said, "These dogs get treated better than most people treat their own dogs.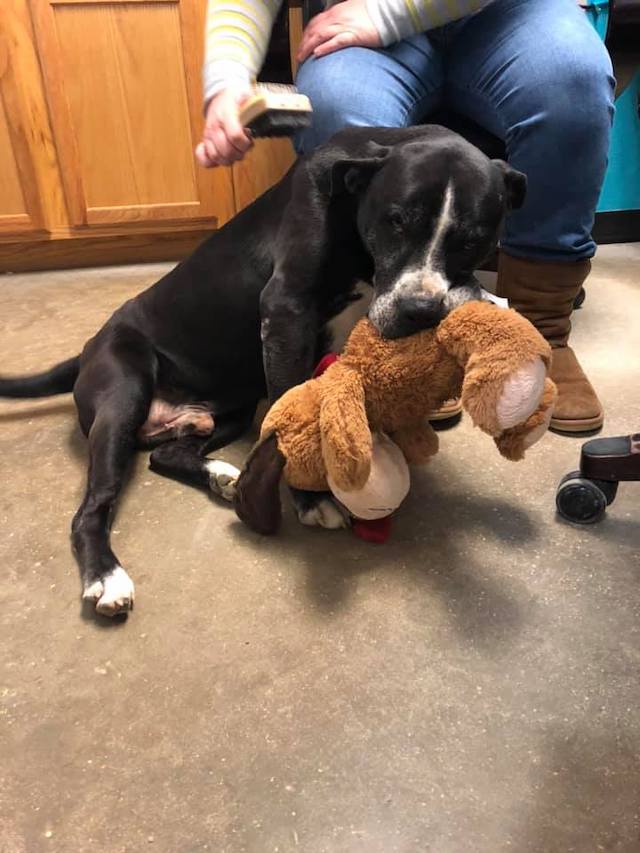 Kelly Theriot and Kelly Carroll are my two amigos, and together we make up this team at the shelter, Amy wrote in her reply. We three are inseparable, and we definitely adore these animals as if they were our own. I love shelter dogs! "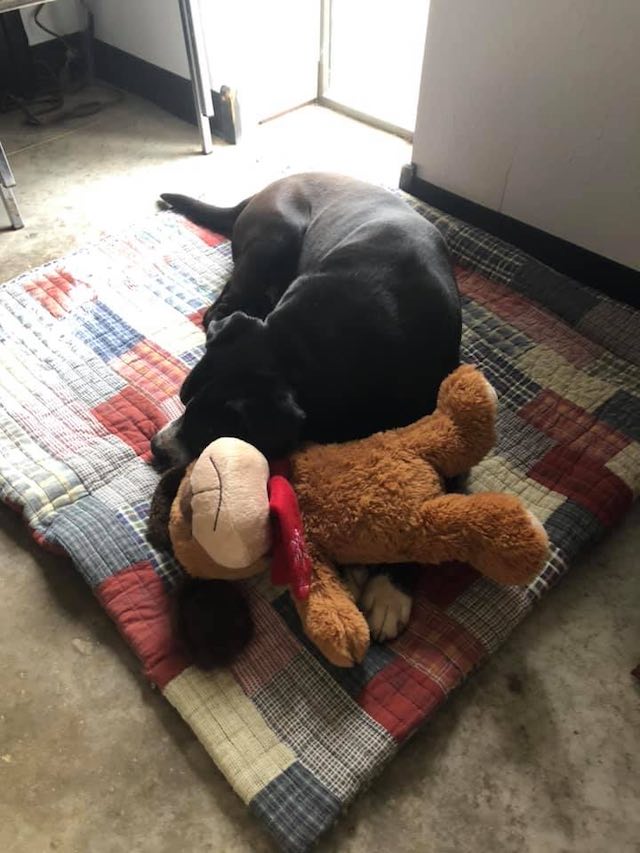 update:
It appears Nico has been adopted!