Sassy Horse Shows Off His Majesty After Man Sets Him Free.
|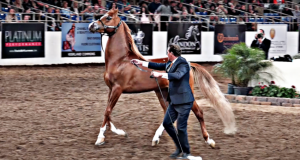 The show is known for its exquisite display of Arabian horses, featuring various events and competitions. The 2022 Scottsdale Arabian Horse Show, which took place from February 17th to 27th, witnessed a breathtaking performance by a magnificent Arabian stallion named Bryzzo, who captivated the audience with his beauty and grace in the popular Liberty Run class.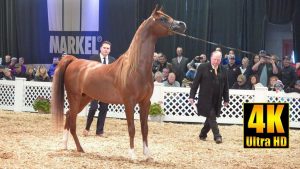 The Liberty Run class is arguably the most popular event at the Scottsdale Show each year, with attendees eagerly anticipating the display of beauty and power by these stunning Arabian horses. In this class, the horses are set free in the arena, allowing them to showcase their natural movements and elegance without any restraint. This event highlights the horse's athleticism, charisma, and connection with the audience. Bryzzo, a beautiful Arabian stallion, stole the show in the Liberty Run class, winning the championship title with his captivating performance.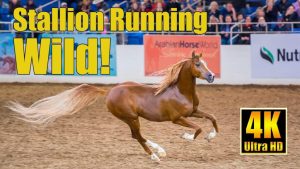 Set free in the 6,340-seat equidome, the main arena for the Scottsdale Arabian Horse Show, Bryzzo put on a dazzling display for the capacity crowd. As the roar of the spectators filled the arena, Bryzzo responded by galloping, strutting, and throwing his head with pride. His every movement exuded confidence and magnificence, leaving the audience in awe of his beauty and grace. Bryzzo's performnance was the epitome of the spirit and essence of the Arabian horse, showcasing the breed's unique qualities that have made them beloved by horse enthusiasts worldwide.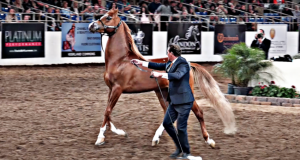 The 2022 Scottsdale Arabian Horse Show was a
memorable event, with Bryzzo's winning performance in the Liberty Run class serving as a highlight of the 11-day extravaganza. His captivating display of beauty, power, and charisma in the packed equidome exemplified the best of the Arabian horse breed and left a lasting impression on all who were fortunate enough to witness it.
Video: