Rare Tape Of Man O' War, The Magnificent Thoroughbred Horse.
|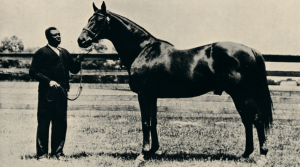 Amongst all these famous horses, my personal
favorite is Man O' War, a beautiful and amazingly talented horse who will remain on people's memory as one of the most astonishing horses in the world. He was born on March 29, 1917, in Lexington, Kentucky and ended up his life at the age of 30, on November 1, 1947, at a Nursery Stud.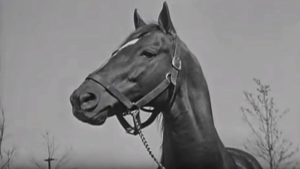 During his racing career, Man O' War made
$249,465 in purses and won twenty races. He broke records by winning 20 of 21 races he participated in, leaving all people shocked and surprised with his skills. That's why he was truly a one of a kind horse. Man O' War sired 64 stakes champions, which gave him another title: a top sire.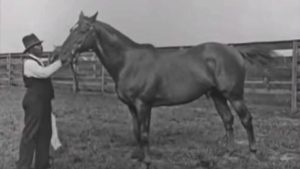 He sired so many winners such as Kentucky Derby Winner and a Triple Crown Winner and he is seen nearly seventeen times in the bloodline of American Pharoah, the 2015 Triple Crown Winner! There are no right words to describe what an amazing horse he was and the extraordinary life he lived. The horse industry is very proud of him and has been lucky enough to have such a great champion like Man O' War.
Video: