NAUGHTY FOAL GETS INTO MISCHIEF AFTER OWNER TAKES HIM OUTSIDE.
|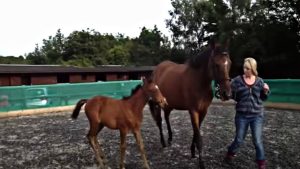 Nelson, the two-month-old foal shown in the video below, is one of the most charming foals available. He loves to have fun and wants to enjoy every second of his day.
He most likely spent his first days of life inside the stall, which explains why he is so active and full of energy now. As you can see in the video, the man put his hand in front of Nelson's face because he was afraid the foal might bite him, which caused Nelson to rear and lose control.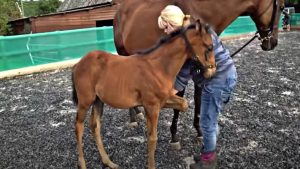 But, at the end of the day, Nelson is just a small child who enjoys running, playing, and having a good time. His owners claim that he is mischievous, but the truth is that as soon as the mares allow him to join the rest of the herd, foals are taught their etiquette and taught how to be respectful.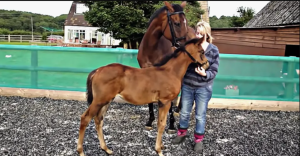 Video: