Meet The Mini Horse And Cat Who Became Best Friends For Life.
|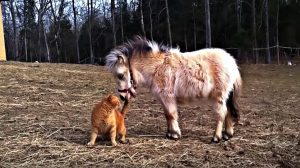 I bet you have seen a lot of horses and dogs that go along really well with each other but since you have seen quite a lot of such friendships, here is a very beautiful friendship between a horse and a cat. n the following video, we see an absolutely precious mini horse named Piper, who lives on a farm with two other full-sized horses, five cats, and four dogs on 161 acres.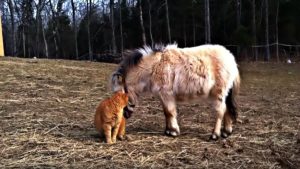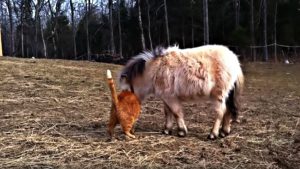 That's a lot of lands to roam, but these animals are bound to run into each other at some point. When a cat named Mango visits Piper in this video, the outcome couldn't be any sweeter! I have to say that both of them are extremely adorable, no wonder why they created such a beautiful friendship. Sometimes, animals give really beautiful messages to us humans, the message of unity.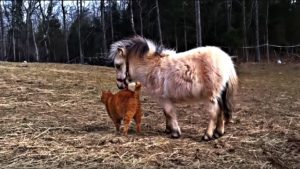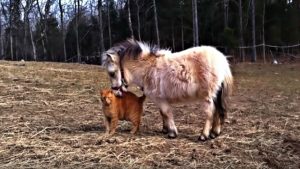 Video: