Meet Tattoo, The Stunning Appaloosa Horse With A Unique 'Leopard Spotted' Coat.
|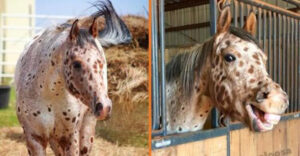 In my opinion, I think all horses are beautiful. But I will agree that there are some horses out there that really catch our eye and take our breath away. For an Appaloosa horse appropriately named Tattoo, he's proof of just how amazing some horses can look.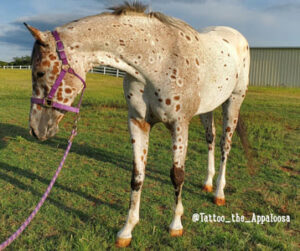 In an interview with his owner, Branigan, she disclosed that she was a Sophomore in college and had only come to serve her internship at a breeder barn where she started learning how to take care of pregnant mares.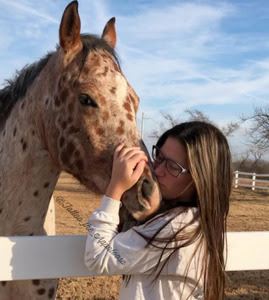 "I was in the stall, holding Tattoo in my lap, crying my eyes out," Branigan says. "I was madly in love at first sight.
Branigan decided to make it her role to help Tattoo get accustomed to people. They created a bond and were always seen cuddling together, even while Tattoo napped!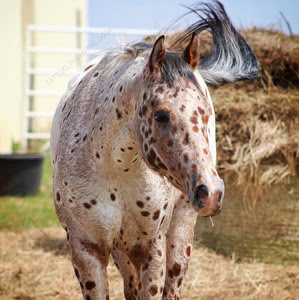 An unexpected turn of events occurred on Christmas morning when Branigan was given a portrait of Tattoo. She got so emotional and shed some tears before her eyes got a glimpse of the "transfer of ownership" written below the picture.
It turns out her parents had purchased Tattoo six months earlier.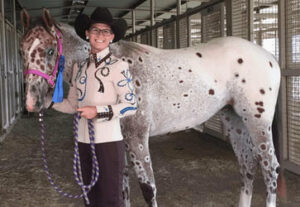 She was thrilled and filled with great joy as she realized that Tattoo was hers all along!
It was a dream come true for the young horse-trainer-to-be, who says she and Tattoo experienced many "firsts" together at horse shows and competitions.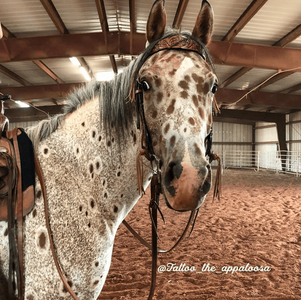 Now, Tattoo loves getting into things, playing chase with Branigan, and meeting miniature horses and donkeys.