LITTLE GIRL PLAYS "MOON RIVER" FOR HER DOG AND MAKES 1M TEARFUL.
|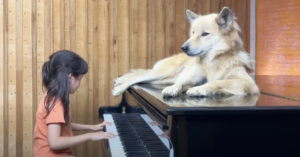 7-year-old Emilie really loves her dog Sharky.
Dog lovers will relate to this video for sure.There's nothing on this planet quite like the love and companionship of dog. Some of us spoil and pamper our pets, while others cuddle and sing to them.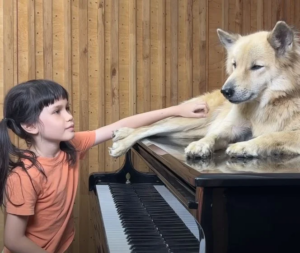 YOUTUBE SCREENSHOT-PAUL BURTON
Emilie, on the other hand, is a talented pianist for her age, which explains why she chose to serenade her adorable dog. It's also a song that has stood the test of time. There is no sheet music here, only emotions, particularly love.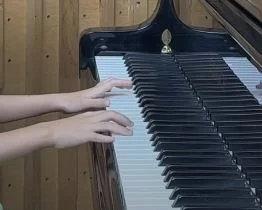 YOUTUBE SCREENSHOT-PAUL BURTON
"Moon River" was originally performed by the late great actress Audrey Hepburn in the 1961 movie Breakfast at Tiffany's.
The song was composed by Henry Mancini with lyrics written by Johnny Mercer, and really was intended for Hepburn to sing in the classic film.
Mercer's lyrics are reminiscent of his childhood in Savannah, Georgia. He picked huckleberries as a child during the summers.
Something which he connected with a carefree childhood and Mark Twain's Huckleberry Finn.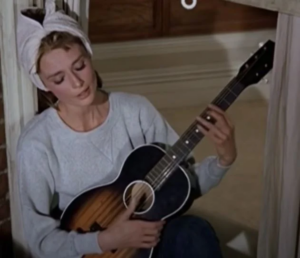 This story is filled with talent and creativity. Emilie, who is only seven years old, plays the piano. She could have chosen a nursery rhyme or a current hit, but she went with an old song.Sharky recognizes her sense of style.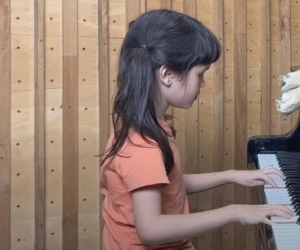 YOUTUBE SCREENSHOT-PAUL BURTON
After all, it's a song that won an Academy Award for Best Original Song as well as two Grammys for Record of the Year and Song of the Year. Sharky recognizes a masterpiece when he hears it! When this talented little lady hit those lovely notes, Holly Golightly's spirit was present.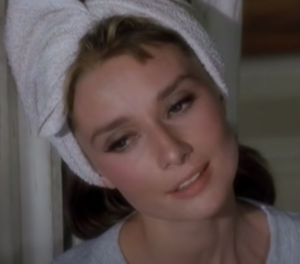 In fact it's such an adorable moment, a viewer had this to say,
"Amazing – first the girl is talented FAR beyond her years and secondly, nobody would let a dog on top of their fancy piano unless it was truly loved and an important part of the family. WOW!"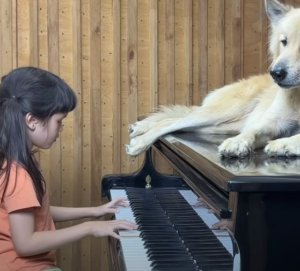 YOUTUBE SCREENSHOT-PAUL BURTON
The melody will have you closing your eyes and wishing she wouldn't stop playing.To think, the iconic scene of Hepburn singing was almost never included in the film.Because the screenplay was too long, the head of Paramount Pictures suggested cutting the famous scene set on the fire escape outside of Golightly's New York City apartment.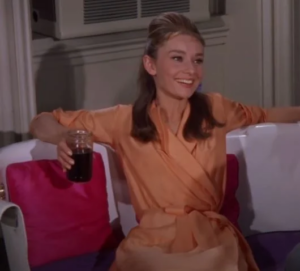 "Moon River" almost never became famous. They say Audrey Hepburn was the one who put her foot down, insisting that the scene and song be kept in the final cut.That's why Emilie, at the age of seven, knows the song by heart.It's incredible what strong, talented women can accomplish.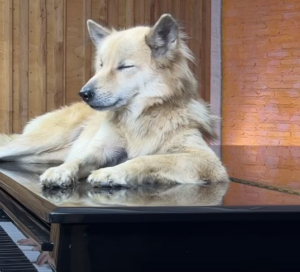 YOUTUBE SCREENSHOT-PAUL BURTON
Sharky is such a good boy, listening patiently and not even moving around on that piano. Who knew dogs could appreciate such beautiful music?He recognizes his little hooman's talent, and we can't wait to see what Emilie will be like in a decade or so. Keep playing those classics, Emilie!
Video: