Horseman Takes 3 Horses At The Beach And Delivers A Magical Act.
|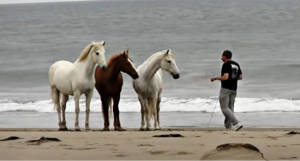 The performance below is not taken from any
Competition yet it is one of the most beautiful
performances ever. It is really amazing to see these horses and their owner perform on an open beach. In this video, you will watch David Lichman and his horses playing at liberty. For your information, Liberty is working with a free and willing horse and David knows exactly how to display it in the best way.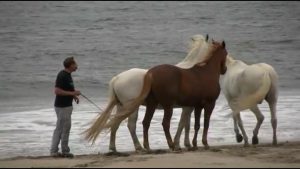 He brought his horses to the beach at Pt. Reyes,
California. The chemistry that these horses have
with their trainer and between them as well is
incredible. It must be amazing to be around them. Please watch the video below and share some love for these gorgeous horses. Iguarantee that they will steal your hearts.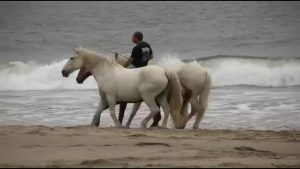 Video: