Great Dane Likes To Make Friends With Wild Horses.
|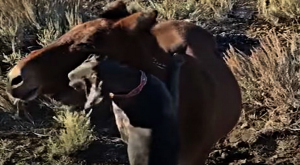 Watch this video of a great Dane who loves to make friends with the wild horses at this Skydog sanctuary that rescues wild horses from auctions where they`re rounded up to be sold to anyone who will buy them. The wild horses featured in the video below are rescued and can lead a happy life thanks to the Skydog Sanctuary that saved them from their miserable fate. Founded in 2016.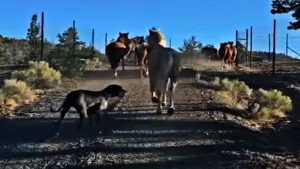 Skydog has been doing a tremendous job of helping wild horses in a variety of ways since then. They reunited Mustang's family, who departed in the assault when it was reasonable to intervene. Claire and her team have made the impossible possible through their tireless efforts, hours of research, and lots of donations.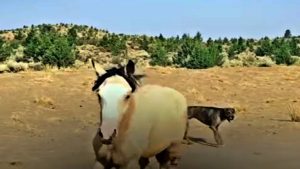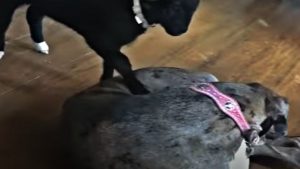 When the wild horses in the video were brought to the sanctuary, they were severely traumatized and hated the presence of those around them. I was very scared at first, but I was greeted by a very adorable dog named Great Dane, who is the manager of the ranch and I think he is very kind to everyone who comes to the farm.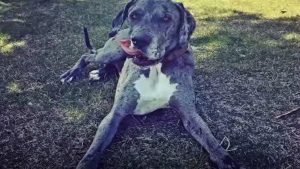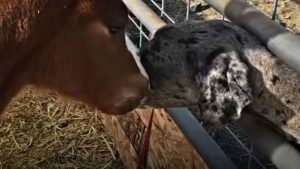 It acts as a bridge between horses and people by helping them build strong bonds with each other. It's the cutest thing I've ever seen.
Every day he does all the daily activities with wild horses and I think they are very happy to find each other.
Video:
We are very grateful to the animal shelter for really taking care of animals that have been abused, abandoned, or retired and run out of space. These sanctuaries are the perfect place to protect lifelong animals.
Watching animals bond can be a truly magical experience, regardless of their species. In fact, interspecies friendships might be even more special!